RS4 Tuning
"RS - Racing Street, Rally Sport, Really Speedy?"
Once again Audi show the world they can make a supremely quick car that handles like it is on rails.
The early RS4 will benefit from a set of uprated shocks all round and the turbo engines have a lot of potential for tuning up.
The later RS4 is pretty much perfect from the factory but you can still add a bit more power!!
TorqueCars recommend that you get adjustable shocks and set them up to suite your driving preference and style.
It hardly seems like there is any point tuning one of the fastest cars Audi has turned out in while. That is, until you realise just what is on offer and how much of a power gain there is waiting for you.
As with most VAG engines the RS4 engines are over engineered and can cope with bigger power gains without affecting reliability.
The engines on offer changed through the years so here is a quick overview. The B5 chassis RS4 built in 2000-2001 had the powerful 2.7 V6 twin cam twin turbo engine. The two blocks on offer were the ASJ and AZR. These are very interesting propositions for the tuner needing only a turbo conversion and remap to boost power levels by another easy 40% or so.
Then we come to the B7 chassis built around 2006-2008 with its 4.2 litre V8 Twin Cam Fsi engine went back to Nasp engines. Factory performance figures actually seems pessimistic with most owners squeezing the 0-62 run in around 4 seconds. This model handled much better than it's predecessor.
Audi RS4 Tuning modifications.
Your aim when tuning should be a nice flat torque curve and a wide power band. On the NASP engine TorqueCars recommend that the best mechanical mods you can do is to fit a fast road cam. Apply a remap and some intake/exhaust mods to maximise this but you will end up with a powerful and reliable car.
The Turbo engine is just crying out for a turbo upgrade. You have 2 routes, a large single turbo for big top end power or a larger Twin turbos. Twin turbo upgrades are available from Garrett based twin turbos and a number of hybrid options are around that use the standard Audi RS4 turbo and add uprated internals.
Oil changes need to be more regular and you must let the turbos cool down a little after a run or you risk turning the oil to sludge, with oil pump blockages or the turbos will prematurely wear as the oil delivery stops with the engine switched off.
Engine cooling should become a priority and if you have uprated the power by more than 30% it would be a good idea to uprate your clutch to handle the power.
Audi RS4 Intake and Exhaust Tuning.
Now we move on to the intake and exhaust and ensure proper flow through the engine. The standard RS4 setup is pretty good on both engines. For the NASP RS4 engine TorqueCars would say to go with a washable high flow cotton panel air filter. On the turbo engines, a properly setup induction kit, with a cold air feed and preferable housed in an air box.
Miltek offer a great range of performance exhausts and it is also worth sourcing a sports catalyst to release the maximum potential from the engine.
With the NASP and to a lesser degree the turbo engine, airflow through the head can be dramatically increased with some professional porting and 'polishing'. The flow rates for each port should match and be setup to take into account any other engine mods you have had done.
When you start tuning your RS4 you will find that the standard clutch starts to complain so get an uprated clutch. The excellent turbo engines are just begging to be remapped and can cope with pretty impressive power gains without any undue issues provided you shorten your service schedule.
Audi RS4 Wheel modifications.
Alloy wheels will help the brakes cool down and are usually lighter than the steel ones. The downside to large alloy wheels on your RS4 is that you alter your effective final drive ratio and this will have a detrimental effect on acceleration and performance. Although some people have gone larger we would stick to a 17 inch rim size as the maximum.
The RS4 is pretty heavy, although the Quattro drive system makes it feel very nimble and responsive you should always fit good quality tyres. Some RS4 owning TorqueCars members have rated the Goodyear Eagle F1 but tyre choice is subjective and we suggest you join our friendly forum where you can discuss RS4 tuning options in more detail.
It would also be worth reading our unbiased Audi tuning articles to get a full grasp of the benefits and drawbacks of each modification.
Check out my YouTube channel, we're regularly adding new content...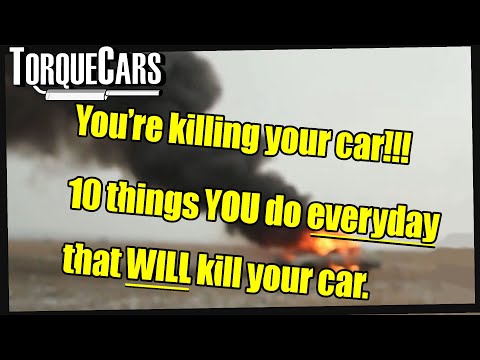 PLEASE HELP: I NEED YOUR DONATIONS TO COVER THE COSTS OF RUNNING THIS SITE AND KEEP IT RUNNING. I do not charge you to access this website and it saves most TorqueCars readers $100's each year - but we are NON PROFIT and not even covering our costs. To keep us running PLEASE Donate here
If you liked this page please share it with your friends, drop a link to it in your favourite forum or use the bookmarking options to save it to your social media profile.
Feedback - What do You Think?
Please use our forums if you wish to ask a tuning question, and please note we do not sell parts or services, we are just an online magazine.
Help us improve, leave a suggestion or tip
Please watch this video and subscribe to my YouTube channel.