Audi TT Tuning
"What can the maTTer be?"
The TT represents a bit of a departure from the norm for Audi and they created a great and fun sports car. Styling is somewhat unfairly criticised as being a bit like a beetle but the car clearly is a trend setter rather than a trend chaser.
Audi can now put their excellent range of engines and quattro drive train to good use in a chassis that has been designed with fun and handling in mind.
The TT is a very comfortable car to drive and flatters even the most inexperienced driver. As a result of this it can seem a little boring and you don't get a real sense of speed or driver involvement.
Audi TT Tuning modifications.
Increasing the power output on the engine goes a long way to address this and with some good exhaust mods you can make the car sound and feel as good as it looks when on the road.
The Magnetic suspension option is probably one of the best suspension setups in the world and we would find it hard to improve on this. However if your TT has conventional springs and dampers you have a wide choice of aftermarket options. Don't lower the car by too much and we strongly advise you to get fully adjustable shocks allowing you to tweak things to suit your driving style.
Increasing the power is generally the first port of call. The 1.8T engines comes in a number of power levels and is actually good for around 350bhp on stock internals. There are also some really good NASP engine options but as the 1.8T is most popular we will focus on this. Our forum members are happy to help out if you have another engine in your TT or if you want to discuss engine swaps.
The later TFSi engines really push the boundaries and give good performance and fuel consumption. The 2.0 Tfsi engine offers a great base to tune up and the later 2.5 version adds more power and greater torque throughout the rev range..
To get anywhere near this power figure you will need to uprate the diverter valve, get a larger capacity turbo, fit a properly ported and polished head with a 3 angle valve job and then finish this off with a remap.
The KO4 turbo, although not a bolt on upgrade is the easiest stock upgrade option requiring a few adjustments to the manifold and oil feed. For larger peak power figures you will need to get a hybrid turbo or a replacement turbo and this would need to have it's turbines matched to your power delivery requirements. A KO3s is a good bolt on compromise and with this and a remap you should see power figures approaching 250bhp.
Another internal engine mod for the TT is to fit a fast road cam. As the 1.8T exhaust only has 2 valves you will find this to be a bit of a bottleneck and strongly recommend you get this ported allowing a much greater exhaust rate.
Don't forget to uprate the fuelling when you are increasing the power - it makes the car more thirsty. An aftermarket fuel pressure regulator will almost certainly give a snappier throttle response than the standard Audi one especially if this is worn but it is probably not worth doing this mod alone or if your existing fuel regulator is in good condition! Uprating the injectors is another beneficial modification and will deliver sufficient fuel. When increasing your fuelling with bigger injectors you will also need to get a bigger fuel pump to supply it.
The DMF flywheel is a bit of a pain and you can really transform the car by fitting a lighter flywheel. This will allow the car to rev more quickly and the engine will seem a lot more responsive. If you are changing your clutch then it would be worth considering a flywheel upgrade at the same time.
Brakes should also be upgraded and you can increase the discs and pistons to the larger ones used by Porsche or the Golf VR6, providing your offset and stud pattern matches and you have sufficient clearance in your alloys. There are also a number of quality big brake conversion kits for the TT. When it comes to PAD's we recommend mintex and pagid although there are many other good pads out there.
Audi TT Intake and Exhaust Tuning.
Breathing mods are usually next up. Induction kits sound great but from experience on the 1.8T engine you seem to end up with a flat spot around 3000 rpm. A good panel air filter and smoothed out air box are the best intake mods you can do. The airbox gets its feed from the inner wing and you could fit a larger pipe like that fitted to the VR6 Golf which has a better flow rate.
Sports exhausts balance the flow of air throughout the engine. But if your exhaust is too large, ie it is over 2.5 inches bore, you will lose a lot of the flow rate and lose power on most engines in the TT range. A sports catalyst will help to free up some top end power and the engine will be a lot more flexible.
A good fast road power clutch (double or triple plate) will help to keep that power going where it should. Never skimp or expect a standard clutch to cope when you push large power figures through the transmission.
The single best mod you can do on a turbocharged TT has to be a remap! It can easily give you another 30% power and makes the car a lot more fun for relatively little outlay. The only real downside to a remap is that you should service the car more frequently
A remapped turbo will give phenomenal power gains and take full advantage of the strength of the block.
Audi TT Wheel modifications.
Alloy wheels will help the brakes cool down and are usually lighter than the steel ones. The downside to large alloy wheels on your TT is that you alter your effective final drive ratio and this will generally have a detrimental effect on acceleration and performance. Larger wheels are prone to tram lining and you really need to keep the unsprung mass as low as possible. Aim to keep the overall rolling diameter of the wheel the same as supplied from the factory. In all cases we do not recommend going above 18 inches.
You really need to join our forum and discuss the options for the TT with our other members to get an unbiased overview of what mods will work best on your car. Please join us in our friendly forum . It would also be worth reading our unbiased Audi tuning articles to get a full grasp of the benefits and drawbacks of each modification.
Check out my YouTube channel, we're regularly adding new content...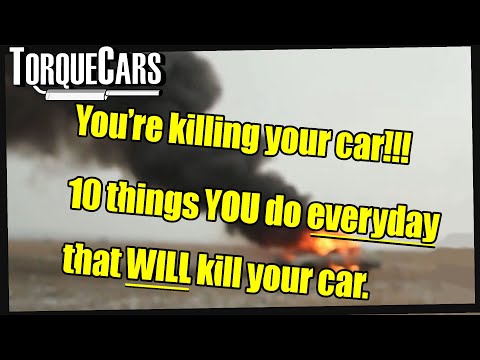 PLEASE HELP: I NEED YOUR DONATIONS TO COVER THE COSTS OF RUNNING THIS SITE AND KEEP IT RUNNING. I do not charge you to access this website and it saves most TorqueCars readers $100's each year - but we are NON PROFIT and not even covering our costs. To keep us running PLEASE Donate here
If you liked this page please share it with your friends, drop a link to it in your favourite forum or use the bookmarking options to save it to your social media profile.
Feedback - What do You Think?
Please use our forums if you wish to ask a tuning question, and please note we do not sell parts or services, we are just an online magazine.
Help us improve, leave a suggestion or tip
Please watch this video and subscribe to my YouTube channel.