Tuning the Maruti / Suzuki Ertiga
"Tuning guide to the best Suzuki Maruti Ertiga modifications."
The Ertiga is a good project car to have. Sit down first and research Ertiga tuning to save yourself making the usual disastrous errors we frequently hear people complain about.
We look at Ertiga tuning and point out the greatest upgrades. Suzuki Maruti Ertigas are fantastic to work on and with a few sensible modified parts you can substantially enhance your driving fun.
Our aim in Ertiga engine tuning should be to increase peak power and Torque at the top end.
Let's look at the engine options for the Ertiga
1.4 L 
K14B DOHC 16-valve EFI inline-four with VVT
70 kW (94 hp; 95 PS) at 6,000 rpm
130 Nm (96 lbft) at 4,000 rpm
1.5 L 
K15B DOHC 16-valve EFI inline-four with VVT
77 kW (103 hp; 105 PS) at 6,000 rpm
138 Nm (102 lbft) at 4,400 rpm
1.3 L 
D13A DDiS DOHC 16-valve inline-four with turbocharger
68 kW (91 hp; 92 PS) at 4,000 rpm
200 Nm (150 lbft) at 1,750 rpm
1.5 L 
E15A DDiS DOHC 16-valve inline-four with turbocharger
70 kW (94 hp; 95 PS) at 4,000 rpm
225 Nm (166 lbft) at 1,500–2,500 rpm
Second generation
1.5 L
K15B i4 77 kW (103.3 hp; 104.7 PS) (petrol)
1.3 L
D13A I4-T 68 kW (91 hp; 92 PS) (1.3 L diesel)
1.5 L
E15A I4-T 70 kW (94 hp; 95 PS) (1.5 L diesel)
XL6/XL7 (Crossover SUV version)
This came in 3 trim versions Zeta, Beta and Alpha
1.5 L K15B i4 (petrol) 77 kW (103 hp; 105 PS)
Smaller engines do not provide much of a return in terms of power so start with a bigger engine. Engine swaps are a good option if you have a small engine size.
Power mods.
These mods performance upgrades are usually carried out by our members, decide how far you wish to go in your tuning project before you begin.
Getting the correct grade of performance upgrade kits for your planned usage of the car is a time and money saver. Stage 3 (competition) mods just don't work well on the road and will make the car undrivable.
Please watch TorqueCars Video tutorial on car tuning. And be sure to subscribe and support our new channel.
Guide to the Best Tuning Mods & Upgrades
Mods that Remove a Restriction

If the intake or exhaust are restricted in any way this will have an impact on your cars performance, so use an induction kit/filter upgrade and better flowing exhaust whenever your tuning creates a flow restriction.

Mods that Improve Handling

Braking, Suspension and general alignment of the suspension components is vital for any tuning project even before you start increasing power.

Fit Stronger Parts

Tuned cars will show up weaknesses, typically in the turbochargers, clutch and internal engine components. Whilst most engines can cope with mild tuning mods, TorqueCars recommend that you upgrade the internal components before these weak spots manifest themselves.

ECU Tunes & Remapping

While some cars can be easily remapped, others may require piggyback ECU's or aftermarket ECU's but this is the most vital step of your tuning project as it fully releases the power from all of your mods and upgrades. Expect 10-20% on NASP engines and 30-40% on turbocharged units.

More Power Needs More Fuel & Air

Every tuning project will aim to increase the air supply, but fuel supply is just as vital and will need to match the air the engine can utilise. Fuel to Air ratio is vital so upgrade the fuel pump & injectors. Also you can look to perform head mods (flowing and porting), bigger valves, fast road cams and forced induction upgrades to improve fuel.
Stages of Tune
Stage 1 mods: Sports exhaust, Remap, Lighter flywheel, Panel air filter, Alloy wheels, Suspension upgrade (drop 30-40mm).
Stage 2 mods: fuel pump upgrades, Ported and polished head, high flow fuel injector, Power/Sport clutch, Fast road cam.
Stage 3 mods: Competition cam, Adding or upgrading forced induction (turbo/supercharger), Engine balancing, Sports gearbox, Internal engine upgrades (pistons/head/valves).
Your targets when modding your car should be a nice flat torque band. You don't want all the torque to be at the top end unless you are creating a motor sport car.
The whole aim of our pointers is to give a little insight into the world of modding mods and point you in the right direction, our forum is the place to go for detailed advice and tips on your customized car project, the best performance parts and all aspects of modding cars.A fast road cam will be one of the best NASP power modifications you can do from a single upgrade to your engine.
The exhaust and intake flow play a large part in your cars power band, but be careful here, getting this wrong can upset the idle and make the car impossible to drive in traffic. You'd need to follow a cam upgrade with other mods and finish with a remap to fully realise your gains.
You will need to ensure that the engine is not starved of fuel so will need to pay attention to the fuelling.
If you find you get flat spots and surges after your performance mods you should check the fuelling and try a higher octane fuel as well. Uprating the injectors is another beneficial modification and will deliver sufficient fuel.
If have increased your fuelling with bigger injectors you will also need to get a bigger fuel pump to supply it.
Intake and Exhaust Tuning.
Breathing mods are usually next up. Contrary to popular belief there is usually very little power gain reached by fitting an induction kit, they only help and are recommended after you raise the engines power to the point where the standard air intake box cannot cope!
For most Ertiga engines TorqueCars would suggest you just go with a washable panel air filter. On heavily tuned engines and turbo vehicles an induction kit will help release the power providing you address the problem of needing cold air.
Sports exhausts can help increase the flow of air through the engine. But if your exhaust is too big, ie: over 2.5 inches bore, you will lose much of the exhaust flow rate and end up losing power and torque.
Head work including a gas flow (ported and polished) and 3 or 5 angle valve job will really help to release the potential of the engine. Your clutch can seriously let you down as you increase the power if it starts to break and the standard clutches are only ever good for power gains of up to 45%. Fit an upgraded clutch to avoid power loss through the transmission. The best mods that we recommend for your Ertiga are remaps, sports camshafts and induction improvements.
Turbo engines are just pleading to be Remapped. You will see large power gains on most modern turbo engined cars including diesels making a remap one of the most cost effective and large modifications for your money.Despite the large cost involved adding forced induction to a NASP engine will give large power gains. Superchargers are generally easier to add than turbos. With a turbo the boost curve is related exponentially to the engine speed making it more challenging to map.
It is more straightforward to map a supercharger because the boost is proportional to engine speed on a linear curve. To cope with forced induction you will usually need to decrease the engines compression ratio .
Handling/Suspension upgrades
Improving the handling for people often first priority in your Ertiga tuning project.
We found that most Ertiga factory suspension setups need tweaking, a few degrees of toe out -around 1.5, and a bit of negative camber will radically benefit your cornering and handling.
We would go to a maximum drop of 24mm - 36 mm on most models. You risk grounding out if you go lower than this.
Alloy wheel upgrades.
Alloy wheels can help the brakes cool down and are generally less heavy than steel ones. We can't go into too much detail here about tyres but they are how the car puts the power down on the road so are a critical choice. directional tread pattern tyres work well on Ertiga, and make a big difference over budget tyres. We should point out that although they can look cool on the Ertiga large alloys will actually decrease your performance. The larger you go the lower your acceleration will be - this to the change in your effective final drive ratio.
Due to this fact we would advise sticking to a maximum wheel size of 16 inches, although we know some of our members have fitted larger wheels with no problems.
There is a more updated version of this Suzuki Maruti Ertiga Tuning article on TorqueCars.com.
For more information on Tuning your car please join us in our friendly forum where you can discuss Ertiga options in more detail with our Ertiga owners. It would also be worth reading our unbiased Suzuki Maruti tuning articles to get a full grasp of the benefits and drawbacks of each modification.
Please help us to improve this article, we need your feedback in the comments box below which is there for you to pass on any tips, pointers or facts we might not have covered..
We really like hearing from our readers, and hearing about which upgrades were the most effective for them, it helps us improve our recommendations and articles to reflect current trends in modifications and ensures that our EZ engine guides and tips are kept up to date and we remind our visitors of our non profit non commercial approach to running this site.
All comments recieved are used to improve the accuracy of our site and these articles which are continually amended, tweaked and updated.
Check out my YouTube channel, we're regularly adding new content...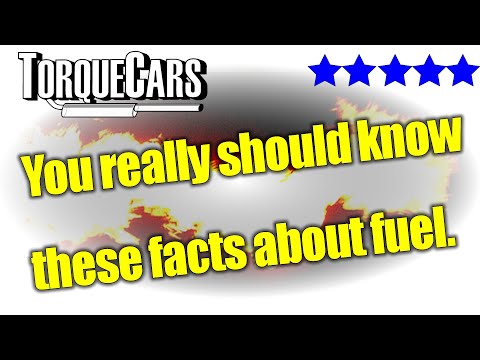 PLEASE HELP: I NEED YOUR DONATIONS TO COVER THE COSTS OF RUNNING THIS SITE AND KEEP IT RUNNING. I do not charge you to access this website and it saves most TorqueCars readers $100's each year - but we are NON PROFIT and not even covering our costs. To keep us running PLEASE Donate here
If you liked this page please share it with your friends, drop a link to it in your favourite forum or use the bookmarking options to save it to your social media profile.
Feedback - What do You Think?
Please use our forums if you wish to ask a tuning question, and please note we do not sell parts or services, we are just an online magazine.
Help us improve, leave a suggestion or tip
Please watch this video and subscribe to my YouTube channel.