Suzuki Maruti WagonR Tuning
"Tuning guide to the most effective Suzuki Maruti WagonR modifications."
The WagonR is a good tuning project to try. The key to WagonR tuning is balancing power and reliability you can waste loads of money if you do it wrong.
Don't just look at the peak power figures, you need to see the whole torque curve when determining if a mod is right for you WagonR.
The best power gains come from larger engine sizes. The more you start with the bigger the return on investment so engine swaps are good value mods for small engined cars.
Model history of the WagonR
Mk1 (CT21S/CT51S/CV21S/CV51S 1993–1998)
657 cc F6A SOHC I3 (petrol)
657 cc F6A SOHC I3-T (petrol)
658 cc K6A DOHC I3 (petrol)
658 cc K6A DOHC I3-T (petrol)
Mk2 (MC21S/MC11S/MC22S/MC12S 1998–2003)
657 cc F6A SOHC I3 (petrol)
657 cc F6A SOHC I3-T (petrol)
658 cc K6A DOHC I3 (petrol)
658 cc K6A DOHC I3-T (petrol)
Mk3 (MH21S/MH22S 2003–2008)
658 cc K6A DOHC I3 (petrol)
658 cc K6A DOHC I3-T (petrol)
Mk4 (MH23S 2008–2012)
658 cc K6A DOHC I3 (petrol)
658 cc K6A DOHC I3-T (petrol)
Mk5 (MH34S/MH44S 2012–2017)
658 cc R06A DOHC I3 (petrol)
658 cc R06A DOHC I3-T (petrol)
Mk6 (MH35S/MH55S 2017–present)
658 cc R06A DOHC I3 (petrol)
658 cc R06A DOHC I3-T (petrol)
Engine Tuning.
This list of the stages and modified kits are usually carried out by our members, decide how far you want to push your car before you start.
Getting the correct grade of sports upgrade kits for your planned usage of the car is a time and money saver. Stage 3 motor sport mods just won't work well on the road difficult in stop start traffic.
Please watch TorqueCars Video tutorial on car tuning. And be sure to subscribe and support our new channel.
Guide to the Best Tuning Mods & Upgrades
Mods that Remove a Restriction

If the intake or exhaust are restricted in any way this will have an impact on your cars performance, so use an induction kit/filter upgrade and better flowing exhaust whenever your tuning creates a flow restriction.

Mods that Improve Handling

Braking, Suspension and general alignment of the suspension components is vital for any tuning project even before you start increasing power.

Fit Stronger Parts

Tuned cars will show up weaknesses, typically in the turbochargers, clutch and internal engine components. Whilst most engines can cope with mild tuning mods, TorqueCars recommend that you upgrade the internal components before these weak spots manifest themselves.

ECU Tunes & Remapping

While some cars can be easily remapped, others may require piggyback ECU's or aftermarket ECU's but this is the most vital step of your tuning project as it fully releases the power from all of your mods and upgrades. Expect 10-20% on NASP engines and 30-40% on turbocharged units.

More Power Needs More Fuel & Air

Every tuning project will aim to increase the air supply, but fuel supply is just as vital and will need to match the air the engine can utilise. Fuel to Air ratio is vital so upgrade the fuel pump & injectors. Also you can look to perform head mods (flowing and porting), bigger valves, fast road cams and forced induction upgrades to improve fuel.
Stages of Tune
Stage 1 mods: Alloy wheels, Remap, Suspension upgrade (drop 30-40mm), Panel air filter, Lighter flywheel, Sports exhaust.
Stage 2 mods: Power/Sport clutch, Fast road cam, fuel pump upgrades, Ported and polished head, high flow fuel injector.
Stage 3 mods: Sports gearbox, Engine balancing, Adding or upgrading forced induction (turbo/supercharger), Competition cam, Internal engine upgrades (pistons/head/valves).
Your targets when tuning should be a nice flat torque curve. You want to avoid sending all the power to be at the top end unless you are creating a competition car.
The whole point of our guides is to give a little insight into the world of customising modifications and point you in the right direction, our forum is best place to go if you need more detailed advice and tips on your modified car project, the best modified mods and all aspects of modding cars.One of the biggest mechanical uprated parts you can do to your NASP engine is to fit a fast road cam .
It improves the intake and exhaust durations and pushes up the power if done right. Ideally you'd add other mods and finish up with a reflashed ECU. TorqueCars would caution you not to go with a competition cam as this upsets the engines idling and general town driving characteristics.
Don't forget to pay attention to the fuelling when you are increasing the power - it makes the car more thirsty.
Using higher octane fuel is another option if you find you are suffering from detonation or premature ignition on your Suzuki Maruti project after fitting other motorsport kits. Uprating the injectors is another beneficial modification and will deliver sufficient fuel.
A fuel pump will only deliver a finite amount of fuel, so you may need to uprate this if your injectors are demanding more fuel.
Intake and Exhaust Tuning.
Breathing mods are usually next up. Please note that WE DO NOT FEEL YOU GET POWER GAINS FROM INDUCTION KITS, unless you have tuned your car with over 30 percent more power and are finding that the standard air intake has become a limitation.
Induction kits can work well on turbo engines and larger engines (if supplied with a suitable cold air feed or air box), generally though we'd just recommend for WagonR engines you should just fit a sports panel air filter preferably made from cotton.
Do not go with the biggest exhaust you can buy this will slow up the exhaust flow rate - the best for power gains are usually between 1.5 to 2.5 inches. It is the shape and material more than the bore size.
Head work including a polish and port and 3 or 5 angle valve job will really help to release the potential of the engine. When you heavily modify your WagonR you will see that the standard clutch starts to slip so get an uprated clutch. The best mods in our opinion for your WagonR are Remapping or piggy back ecu, fast road cam and air intake and exhaust.
Turbo engines are just asking to be remapped. You will see large power gains on most modern turbo charged cars including diesels making a remap one of the most cost effective and large modifications for your money.
We've also seen some tuners toying with twincharged conversions and making some impressively high power hikes.
The most impressive power gains for NASP engines usually involve the addition of forced induction. It is generally simpler to bolt on a supercharger than it is to bolt on a turbo. With a turbo the boost curve is related exponentially to the engine speed making it harder to map.
Superchargers however will give a boost which is proportional to engine speed so is simpler. To cope with forced induction you will usually need to decrease the engine compression ratio .
Handling/Suspension upgrades
Many WagonR owners uprate the handling of their cars with suspension modifications as a priority, this will certainly increase your enjoyment of the car.
If you set the toe out to 1 to 2 degrees on the front, and add a tiny bit of negative camber then cornering will greatly improve.
Drop the car by as much as 23mm - 37 mm and fit modified stiffer dampers, bigger drops will need other modifications in most instances.
Alloy wheel upgrades.
Alloy wheels can help the brakes cool down and are generally lighter than steel ones. Pay attention to your choice of tyres (tyres) for your car, a good soft compound tyre can really enhance your cars handling. The downside to large alloy wheels on your WagonR is that you're altering your final drive ratio so this will have a detrimental effect on performance and acceleration.
Due to this we would advise sticking to a maximum wheel size of 16 inches, although we know some of our members have gone larger than this with no problems.
There is a more updated version of this Suzuki Maruti WagonR Tuning article on TorqueCars.com.
For more information on Tuning your car please join us in our friendly forum where you can discuss WagonR options in more detail with our WagonR owners. It would also be worth reading our unbiased Suzuki Maruti tuning articles to get a full grasp of the benefits and drawbacks of each modification.
Please help us to improve this article, we need your feedback in the comments box below which is there for you to pass on any tips, pointers or facts we might not have covered..
We really like hearing from our readers, and hearing about which upgrades were the most effective for them, it helps us improve our recommendations and articles to reflect current trends in modifications and ensures that our EZ engine guides and tips are kept up to date and we remind our visitors of our non profit non commercial approach to running this site.
All comments recieved are used to improve the accuracy of our site and these articles which are continually amended, tweaked and updated.
Check out my YouTube channel, we're regularly adding new content...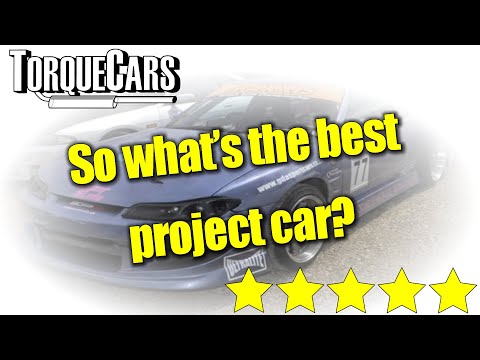 PLEASE HELP: I NEED YOUR DONATIONS TO COVER THE COSTS OF RUNNING THIS SITE AND KEEP IT RUNNING. I do not charge you to access this website and it saves most TorqueCars readers $100's each year - but we are NON PROFIT and not even covering our costs. To keep us running PLEASE Donate here
If you liked this page please share it with your friends, drop a link to it in your favourite forum or use the bookmarking options to save it to your social media profile.
Feedback - What do You Think?
Please use our forums if you wish to ask a tuning question, and please note we do not sell parts or services, we are just an online magazine.
Help us improve, leave a suggestion or tip
Please watch this video and subscribe to my YouTube channel.