A complete guide to tyres and tread patterns.
"Everything you'll ever need to know about tyres"
A cars tyre is the only point of contact with the road. All the power in the world and suspension tuning is nothing if the tyres cannot provide grip or traction.
Precious seconds can be shaved off your lap times with the correct tyre choices.
However on circuits you choose a tyre best suited to the conditions on the day.
Wet and dry are the primary concerns but tyre compound also comes into it and the temperatures also need to be taken into account.

On the road you are choosing a tyre to suit the car all year round, or at the very most you'll have a set for summer and then switch to winter tyres when the weather gets colder.
It is probably a much harder choice to make so we'll look at the types of tyre on offer so you can choose a suitable tyre.
When looking around at prices we recommend you search car tyres online and compare the prices with your local tyre fitters.
You'll usually find the online prices cheaper and many will also come with a mobile fitting option for the ultimate convenience.
What are winter tyres?
Winter tyres have smaller cuts (sipes) in the tread pattern so they flex better and provide more grip in winter.
The cold winter temperatures will make a tyre much harder and less flexible so these Sipes (additional cuts or slits) in the tread will make a difference.
Winter tyres are also made of a softer compound that is less prone to go hard and brittle.
It is possible to have sipes cut into conventional tyres and this can improve handling on snow and ice by 20-30%. It is worth noting that manufactures do not recommend that tyres are modified or altered in any way and this could also present problems to your insurance company.
What are summer tyres?
Summer tyres generally have softer construction and fewer channels for water to run off.
The larger tread areas act much like a racing slick and the softer compound gives more grip and cornering feel.
Summer tyres perform badly in cold conditions where the rubber goes harder and the wet weather grip is really bad as the tyre is not optimised for removing water.
Other tread patterns:
Road legal slicks, Asymmetric Symmetrical and Directional
Slicks
Unfortunately the ultimate grip provided by completely slick tyres is beyond the reach of most motorists as laws stipulate a minimum tread depth.
On a dry track though a soft compound slick tyre gives superb cornering and handling characteristics.
Road legal slicks
Although as a compromise between being legal and running with slick tyres,  you can source road legal slicks which have a few channels for water to run off but have large flat areas for maximum contact.
These perform really badly in the wet and wear quite quickly due to the softer compounds used.
Most track day drivers will fit road legal slicks to get the best compromise of performance and still be able to drive the car legally to the track.
Directional tyres
We then have directional tyres which have a pattern designed to fit to a specific side of the car. The pattern is usually a V shape which has good water dispersal and allows for a great cornering feel and control. A spare will need to be of a non directional type or you'll only be able to use it on one side of the car. Note the direction of rotation indicator on the tyre wall when fitting.
Asymmetric tyres
Asymmetric tyres will have an inner and outer tread pattern. This maximises water dispersal to the outside of the tyre and away from the brake disks and will also enhance the cornering of the car. Some cars are designed and optimised for a specific asymmetric pattern and for best results you should source the recommended tyre although sometimes there are better alternatives around. You'll need to join our forums to discuss this in more detail with other owners of your car model.
Symmetrical tyres
Symmetrical tyres are the most common type around. They can be fitted to any side of the car and work well in all conditions but are not usually the best performing option out there.
Cost is usually a big factor in tyres and although the large brand names usually command a premium we do find they last longer than many of the cheaper unknown brand names. In fact we have noted that some of the cheaper tyres degrade and crack long before the tread wears down.
Tyre ratings
Pay attention to the tyre ratings, the amount of grip and road noise are big factors of concern to most drivers. If you are based in the UK or where there is lots of rain then it makes sense to bias your tyre choice to one that is optimised for wet weather driving.
The speed index gives an indication of the torque and power a tyre can handle so fitting a lower speed rated tyre to your car on the basis you won't go that quick is actually quite dangerous!
Always stick to or exceed the manufacturers quoted speed rating.
Run flats are convenient options and keep you on the road but they are quite heavy and compromise the handling of the car. Most of TorqueCars members who have cars with run flats fitted replace them with conventional tyres.
A tyre repair kit can be stored if there is no room for a spare but most cars have space for a space saver or mini spare wheel.
There are some exiting developments in car tyres and we are seeing hybrid winter/summer tyres and puncture free options. There are also clever plastic spoked rubber tyres in development that will never need to be pumped up, they flex vertically but resist horizontal flexing and are lighter than conventional tyres.
To discuss all aspects of tyres and tyre selection please join our very friendly international forums.
Check out my YouTube channel, we're regularly adding new content...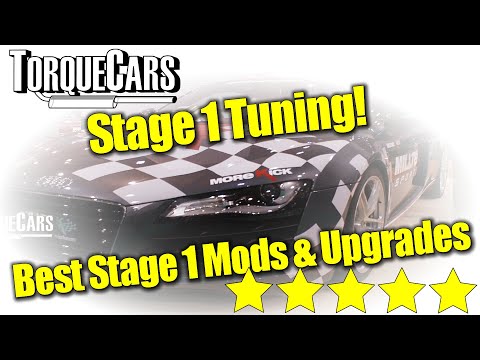 PLEASE HELP: I NEED YOUR DONATIONS TO COVER THE COSTS OF RUNNING THIS SITE AND KEEP IT RUNNING. I do not charge you to access this website and it saves most TorqueCars readers $100's each year - but we are NON PROFIT and not even covering our costs. To keep us running PLEASE Donate here
If you liked this page please share it with your friends, drop a link to it in your favourite forum or use the bookmarking options to save it to your social media profile.
Feedback - What do You Think?
Please use our forums if you wish to ask a tuning question, and please note we do not sell parts or services, we are just an online magazine.
Help us improve, leave a suggestion or tip
Please watch this video and subscribe to my YouTube channel.