ICE Components
"As cool as ICE"
High up on the priority list for many drivers is a good In Car Entertainment (ICE) setup.
Which components and speaker sizes work the best and where do you start planning your ICE setup.
This article will deal with the selection of components.
Installation, setup and troubleshooting will be dealt with in other articles.
We have to give a warning here before we begin. Listening to loud music will cause permanent hearing damage.
Conditions from tinnitus (constant ringing in the ears) and deafness are attributed to loud music. The damage is cumulative.
In car head unit
This is your interface to the sound system and is effectively the brain of the operation.
There is a wide selection around today and we would suggest you listen to a variety of systems and makes before choosing the one you want as different manufacturers have different styles in audio sound and build.
If you are using an amplifier you will need a head unit with at least one line out ( RCA) option and a separate bass feed will make the job easier, but three is best (front, rear and subwoofer).
Power output of the head unit is not a major factor as you will be getting a separate amp. When it comes to power output, the higher the power, the higher (better) the signal. (most head units come with a 4v pre out as standard.)
Speaker outputs are often quoted in watts.Unfortunately watts are not a good indicator of the end result.
RMS (Root Means Square) or real music sound is a better measurement of the power of the source.
At the end of the day though you really want a setup which can reproduce the entire wide range of frequencies that the human ear can hear.
There really is no substitution for auditioning a head unit wired up to some good speakers.
AMPS - ICE amplifiers
The Amplifiers boost the signal power from the head unit and more effectively drive the speakers. Generally the more power you have the louder your setup.
You need to remember that louder is not always better and running a 1000W AMP to a 50W speaker is a little pointless.
The wattage on the amp depends largely on the voltage supplied by the car. A 1000W amp rated to 14.4 volts will only be producing 833W on a 12 volt supply.
With the bass turned up and other items running your battery voltage can drop to 11v leaving the amp producing just 769 watts.
Good quality amps tend to have their power ratings based on 12 volts. Cheaper amps will artificially inflate their power by quoting a 14.4 volt supply.
Alternatively you could always add a power cap to the system increasing and maintaining a more constant, stronger voltage for the AMP to use. Basically you get what you pay for.
Speakers for your ICE install
Component speakers are the best option with a mid, tweeter and crossover all separate. Next is the two way with a tweeter and mid built in together.
With some decent quality 6x9's you will get a good range of sound.
Bass speakers, however are useful and take a lot of the strain off the regular speakers. This allows you to concentrate on the higher frequencies with the regular speakers, aiding clarity and reproduction and leave the heavy bass work to the dedicated sub woofer.
Avoid Bass tubes, instead get a decent sized base speaker in a good enclosure. If you supply the bass speaker with around 300 watts from a mono amp (low frequencies are not directionally detectable to the human ear so a mono amp is all that is required for this.
Many thanks to ASC audio for their input and help with this article. We can recommend their friendly and professional services call them on 07917 685555 email: ascaudio@btinternet.com.
To discuss ICE installs in more detail that this please join us in our forum where we have a dedicated ICE section!
Check out my YouTube channel, we're regularly adding new content...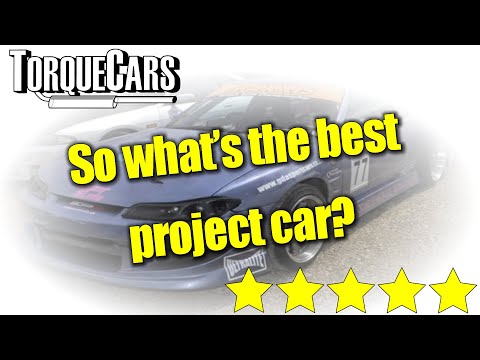 PLEASE HELP: I NEED YOUR DONATIONS TO COVER THE COSTS OF RUNNING THIS SITE AND KEEP IT RUNNING. I do not charge you to access this website and it saves most TorqueCars readers $100's each year - but we are NON PROFIT and not even covering our costs. To keep us running PLEASE Donate here
If you liked this page please share it with your friends, drop a link to it in your favourite forum or use the bookmarking options to save it to your social media profile.
Feedback - What do You Think?
Please use our forums if you wish to ask a tuning question, and please note we do not sell parts or services, we are just an online magazine.
Help us improve, leave a suggestion or tip
Please watch this video and subscribe to my YouTube channel.