ICE Install styling ideas.
"Don't be shelfish"
You can't go to a car show now without seeing an impressive parcel shelf or boot install.
What products are available and how do you get a nice looking boot install.
A good insert in your boot will prevent the components from sliding around, help protect them from damage and will allow you to get the optimum sound from your speakers.
Fibre glass, MDF, carbon fibre, vacuum moulded plastic and even polished wood have been used. Plan it carefully laying out the components. If the components are recessed you have the option of actually being able to use your boot.
Alternatively you can fit a 3 or 4 layer install with sides, front and base and slide them out as and when you need to. The surround can be painted and this generally gives the best finish,but you could equally go with reupholstering or even flocking for a softer look.
Audio aficionados among us will carefully measure the ports and speaker apertures to get the best sound. This is something which varies according to personal taste.
So if you like deep bass go with a ported enclosure made from something thick and dense. Alternatively for a more rounded out sound suitable for general musical tastes you could sealed enclosure for tighter more controllable bass.
Aim to be different and to create something which stands out. The days of reinforcing the rear shelf to cope with the largest speakers you could buy are long gone!
The dedicated show car owners have even given over their rear passenger space to their ICE install.
The first step in a nice boot install should be planning.
Take a pen and pencil , see what's around for ideas and inspiration , then draw out what you would like in your car.
Then its time to go shopping, we would recommend that you buy all the components from one place as :-
1) you get a better price and
2) if something is incompatible or faulty you only have one place to deal with. A local fitter will be able to help troubleshoot your install and advise you through the installation process.
Lay out your components until you are happy with the positioning.

Your next task is to plan out the cable runs. You need to decide where the cables run and ensure that the cables and connectors are accessible in the event of a breakdown.
Ensure the wiring will reach and that the speakers are optimally positioned.
When you are happy with the layout think about each component.
Consider if there is enough space to enable air circulation to cool the AMPS.
Is there enough air in the sub enclosure for it to work properly.
You also need to consider if there is enough room so that a large bass note doesn't vibrate in and out hitting AMP causing it to split.
Another thing to consider is the positioning of the speakers for the optimum sound. A sub mounted behind your seat may look cool, but do you really want the bass vibration in your back all day long.
Next with your install select the right material say MDF, wood or by using a mould and fibreglass prepare the inserts, checking the fit at regular intervals. A lot of this can be on a trial and error basis with frequent -measuring. Test fit all parts every step of the way.
Take your time with this stage. (Fibre glass is best formed over a mould which you can assemble from wood or wire or cloth, be sure to sand down and smooth the fibre glass.)
Helpful tip: Use long washing up gloves with fibre glass - the fibres in the skin can irritate and become very uncomfortable (for blokes it's best to avoid pink though!).
The best finish has to come from vacuum moulded plastic but this requires some specialist equipment.
When your test panels are ready check that the components fit the holes you made. If you are happy with it at this stage .
Using paint, fabric, leather or whatever you selected cover the inserts and decide if you want a seamless finish.
(For a seamless finish you will need to cover the inserts whilst assembled.)
Many thanks to ASC audio for their input and help with this article. We can recommend their friendly and professional services call them on 07917 685555 email: ascaudio@btinternet.com.
To discuss ICE installs in more detail that this please join us in our forum where we have a dedicated ICE section!
Check out my YouTube channel, we're regularly adding new content...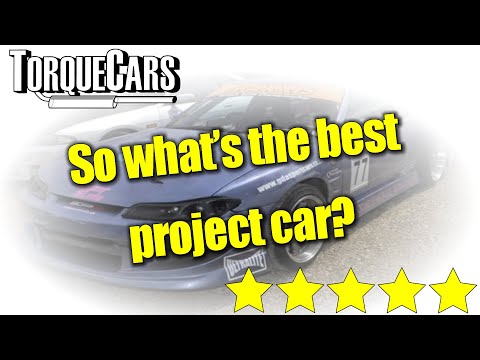 PLEASE HELP: I NEED YOUR DONATIONS TO COVER THE COSTS OF RUNNING THIS SITE AND KEEP IT RUNNING. I do not charge you to access this website and it saves most TorqueCars readers $100's each year - but we are NON PROFIT and not even covering our costs. To keep us running PLEASE Donate here
If you liked this page please share it with your friends, drop a link to it in your favourite forum or use the bookmarking options to save it to your social media profile.
Feedback - What do You Think?
Please use our forums if you wish to ask a tuning question, and please note we do not sell parts or services, we are just an online magazine.
Help us improve, leave a suggestion or tip
Please watch this video and subscribe to my YouTube channel.