Car radio head unit selection
"A sound choice in ICE"
A common modification made to cars involves fitting some after market in car entertainment equipment (ICE).
There is an in car audio entertainment setup for every budget and taste and TorqueCars will, in this article, take a look at some of the considerations in head unit selection.
This will vary from a simple radio swap to a radio and speaker swap to a fully balanced system with custom speaker setup and separate amps to drive the speakers.
UK legislation (and many other countries) require any video or DVD equipment to be disabled unless the hand brake is applied to avoid distracting the driver whilst the car is in motion.
Choosing a head unit.
Which equipment should you go for? Think about your plans, if you are going to build a system in stages get a good quality head unit and then add speakers and and amp as your budget becomes available.
Components for a basic ICE system

Head unit (some cars require a blanking plate to accept a standard car radio.)
Good Speakers to replace the standard car ones.
Blanking plates come in all shapes and sizes. Manufacturers decided that they could reduce radio theft by making the unit fit just one model of car. This also ties you to their radio brand which are not always as good as you would like.
You will also need to decide which features you require in the head unit.
Should it be MP3 compatible will you need it to connect to your iPod. Will you want to play WMA files?
Do you want to play DVD's? A CD changer will increase the amount of music you can carry - but you risk having your best CD's stolen with the car.
TorqueCars find that a single CD with 200+ MP3 tracks carries more than enough music and leaves you free from having to change the CD's in the Boot.
Will you need to play cassette tapes (if you still have them?) Will you need to play from a memory card or USB storage device?
Radio also has evolved with DAB offering a wider station choice and super clear digital reception if you live in a good signal area. Will you want the head unit to be bluetooth compatible allowing you to take telephone calls through your cars speakers, automatically turning down the volume.
Another question to ask is how easy is it to use the head unit. Those with volume controls and forward/backwards buttons either side allow eyeless operation. You can also get a steering wheel mounted remote which avoids distractions whilst driving.
Few cars actually come with decent speakers. The easiest upgrade is to remove the standard speakers and replace these with more powerful ones. There are suitable speakers for just about every car make in all sizes.
You get what you pay for. Bigger speakers and those with stronger magnets will always give deeper sounds. Many drivers use the rear parcel shelf to instal some larger speakers, but you will need to reinforce the shelf to cope with the weight. Sometimes you can make a custom shelf from wood with a fabric covering to replace the OEM shelf.
Components required for a top end ICE system

Head Unit with at least one line out RCA option.
Speakers
Sub Woofer
Amplifier
Crossover
Capacitor to store current for the woofer and avoid battery drain/voltage issues.
Installation of the radio is actually very simple. The radios usually require a key which is inserted at the side and this allows you to pull the radio out. Most new radios come with a chassis which you should instal, use the tabs to secure this into place bending them outwards. Ensure that the radio is able to slide in freely.
Wiring is thankfully simple as most new cars have a standard audio connector. Older cars may require some custom wiring but following the instructions that come with the radio will allow you to finish the job properly.
You will have a choice to make, do you want the radio live all the time or just when the car ignition is on? You need to weight up the convenience of having the radio go off when you turn off the engine against allowing you to listen to the radio with the engine off. Some radios have logic which allows them to remember their off/on state and will synchronise themselves with the ignition switch just like an OEM radio.
Check out my YouTube channel, we're regularly adding new content...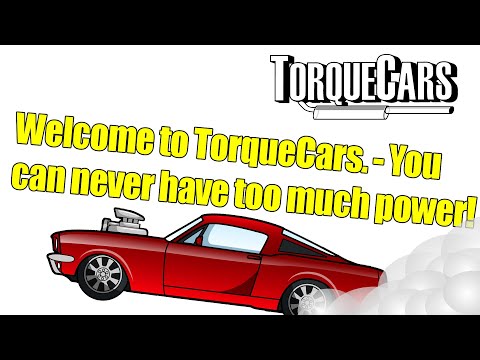 PLEASE HELP: I NEED YOUR DONATIONS TO COVER THE COSTS OF RUNNING THIS SITE AND KEEP IT RUNNING. I do not charge you to access this website and it saves most TorqueCars readers $100's each year - but we are NON PROFIT and not even covering our costs. To keep us running PLEASE Donate here
If you liked this page please share it with your friends, drop a link to it in your favourite forum or use the bookmarking options to save it to your social media profile.
Feedback - What do You Think?
Please use our forums if you wish to ask a tuning question, and please note we do not sell parts or services, we are just an online magazine.
Help us improve, leave a suggestion or tip
Please watch this video and subscribe to my YouTube channel.