BMW Z4 Tuning (E85/E89/G29)
"Thank you for reading my BMW Z4 tuning tips."
The Z4 is a awesome project car to try. The whole chassis design and range of engines make the Z4 the ideal car tuning project, and thankfully there are loads of quality performance parts around for them.
The Z4 Roadster was launched in 2002 and designed by Anders Warming. It replaced the Z3 and an E89 version came out in 2009 followed by the G29 in 2018.
The Z4 is a good car tuning project to execute. The key to Z4 tuning is balancing power and reliability you can waste loads of money if you do it wrong.
Turning our attention to the engine we need to get a bit more power out of the top end.
Sadly with smaller engine sizes you are wasting your time spending money on modifications, so if this applies to you get yourself an engine swap then apply the following mods.
Engine Tuning.
The following modified upgrades are usually installed by our members, decide how far you wish to go in your tuning project before you start.
Getting the right modified modifications for your planned usage of the car is essential. Stage 3 competition upgrades just don't work well on the road difficult in stop start traffic.
2.0 L N46 I4 148bhp (Europe only)
2.2 – 3.0 L M54 I6 175 bhp
2.5 – 3.0 L N52 I6 174-215bhp
3.0 M53B30 - 215 - 228bhp
3.2 L S54 I6 (Fitted to the M versions offering 338bhp)
E89 engines (2009 to 2016)
2.0 L N20 turbocharged I4 154 - 181bhp
2.5 L N52B25 201bhp
3.0 L N52B30 I6 255bhp
3.0 L N54B30 twin-turbocharged I6 302bhp
3.0 L N54B30T0 twin-turbocharged I6 335bhp
G29 Engines (from 2018)
2.0 L B48 turbocharged I4 189 - 255bhp
3.0 L B58 turbocharged I6 335 - 382bhp
Engine power was lower on many US versions due to fuel and emissions differences.
Please watch TorqueCars Video tutorial on car tuning. And be sure to subscribe and support our new channel.
Guide to the Best Tuning Mods & Upgrades
Mods that Remove a Restriction

If the intake or exhaust are restricted in any way this will have an impact on your cars performance, so use an induction kit/filter upgrade and better flowing exhaust whenever your tuning creates a flow restriction.

Mods that Improve Handling

Braking, Suspension and general alignment of the suspension components is vital for any tuning project even before you start increasing power.

Fit Stronger Parts

Tuned cars will show up weaknesses, typically in the turbochargers, clutch and internal engine components. Whilst most engines can cope with mild tuning mods, TorqueCars recommend that you upgrade the internal components before these weak spots manifest themselves.

ECU Tunes & Remapping

While some cars can be easily remapped, others may require piggyback ECU's or aftermarket ECU's but this is the most vital step of your tuning project as it fully releases the power from all of your mods and upgrades. Expect 10-20% on NASP engines and 30-40% on turbocharged units.

More Power Needs More Fuel & Air

Every tuning project will aim to increase the air supply, but fuel supply is just as vital and will need to match the air the engine can utilise. Fuel to Air ratio is vital so upgrade the fuel pump & injectors. Also you can look to perform head mods (flowing and porting), bigger valves, fast road cams and forced induction upgrades to improve fuel.
Stages of Tune
Stage 1 mods: Sports exhaust, Lighter flywheel, Panel air filter, Remap, Alloy wheels, Suspension upgrade (drop 30-40mm).
Stage 2 mods: Power/Sport clutch, fuel pump upgrades, Ported and polished head, high flow fuel injector, Fast road cam.
Stage 3 mods: Engine balancing, Competition cam, Adding or upgrading forced induction (turbo/supercharger), Sports gearbox, Internal engine upgrades (pistons/head/valves).
Peak power is all well and good but for a drivable and fun car you need a wide torque band and perhaps extending the rev range.
The point of our pointers is to give a limited introduction of tuning upgrades and point you in the right direction, our forum is the place to go for detailed advice and tips on your customized car project, the best modified kits and all aspects of modding cars.One of the biggest mechanical tuning upgrades you can do to your NASP engine is to fit a fast road cam .
It improves the intake and exhaust flow and increases the power if done right. Ideally you'd add other mods and finish up with a remap. We'd also caution you not to go with a motor sport cam as this affects the engines idling and general town driving characteristics.
Don't forget to uprate the fuelling when you are increasing the power - it makes the car more thirsty.
Most power losses, and erratic idling after parts are done can usually be traced to fuel delivery or timing issues.To get sufficient fuel you may need to uprate the injectors on your engine.
A fuel pump will only deliver a finite amount of fuel, so you may need to uprate this if your injectors are demanding more fuel.
Intake and Exhaust Tuning.
Now we move on to the intake and exhaust and ensure proper flow through the engine. Air induction kits only help to increase power if the air intake is struggling!
If you have heavily modified your engine and it's need for air INCREASES DRAMATICALLY then an induction kit is the answer and will help remove this restriction.
Investigate the Vortech v3 charger kit from VF engineering for the NASP engined Z4's, which will make pretty good power.
Maximum power gains come from a full induction kit with a cold air feed on heavily tuned engines, this can be sited within an air box but a panel filter should suffice for most applications. TorqueCars suggest you use a panel air filter as these are easy to clean and maintain and generally perform better than paper ones.
Remus exhausts work really well on the  Z4 but there are loads of performance exhausts to choose from, the header design is the most important part and a sports catalyst will free up the top end.
Do not go with the largest exhaust you can get this will slow the exhaust rate - the best for power gains are usually between 1.5 to 2.5 inches. It is the shape and material more than the bore size.
gas flowing the head will allow you to maximise your air/fuel charge. Leave this to a professional though with a proper flow bench and machine tools In nearly all cases of Z4 tuning your clutch will start to slip and this needs an upgrade - read our article on clutches for more information. The best mods in our opinion for your Z4 are fast road camshaft, remap, induction and exhaust, suspension.
NASP engines do not achieve big power gains if you remap them, unless you have done extensive modifications. With turbocharged engines this is another story. A remapped turbo will give big power gains and take full advantage of the strength of the block.
We've also come across some owners playing with twin charging applications and making some impressively high power gains.
Adding forced induction will see massive power gains but this is usually too expensive to be cost effective. Superchargers are generally easier to add than a turbo. With a turbo the boost curve is related exponentially to the engine speed making it harder to map.
The nice directly proportional boost and rpm characteristics of the supercharger make them simpler to map. To cope with forced induction you will usually need to decrease the engines compression ratio .
Handling/Suspension upgrades
Handling modifications are top of many to do lists for the Z4.
A set of adjustable coilovers such as the V3 versions supplied by KW and H&R sway bars on the front and rear or look to Eibach for other options.
Some owners have replaced worn bushes with Polyurethane ones from Powerflex but in my personal opinion they transmit too much vibration from the road to the car.
Fully adjustable suspension allows you to fine tune the handling of you Z4 dramatically improving your drive.
We would go to a maximum drop of 24mm - 39 mm on most models. You risk handling compromises if you go lower than this.
A decent set of brake pads for your Z4 would help whether you've upgraded the disks or not, we like Mintex pads and Pagid but avoid race compound pads, as these can be shockingly ineffective on the roads when cold.
Fitting a set of larger drilled vented and grooved brakes will make a big difference, Brembo seems to be the go to Z4 option but we've seen good things from Ksport if your alloys are big enough.
Alloy wheel upgrades.
The benefits of alloy wheels include reducing your unsprung weight and better brake cooling.
If you are serious about performance then you will need to carefully choose your tyres - ideally with a directional tread pattern tyre. The drawback to large alloy wheels on your Z4 is that you alter your final drive ratio so this will have a detrimental effect on performance and acceleration.
Get rid of those run flats, they are heavy and we would recommend fitting Bridgestone Potenza, Goodyear Eagles F1 or Michelin Pilot Sports, Pirelli P Zeros, or Continental tires on the Z4.
With this in mind we would advise sticking to a maximum wheel size of 18 inches, although we know some of our members have gone larger than this with no problems.
Rear tyres are better wider than the fronts, typically you'll put 8.5" on the fronts and 9.5" at the rear, it will help with traction and handling.
There is a more updated version of this BMW Z4 Tuning article on TorqueCars.com.
For more information on Tuning your car please join us in our friendly forum where you can discuss Z4 options in more detail with our Z4 owners. It would also be worth reading our unbiased BMW tuning articles to get a full grasp of the benefits and drawbacks of each modification.
We need your help improving this article, so please send us your feedback in the comments box below and pass on any tips, points or facts we have wrong or have not covered.
We really do love seeing our visitors car projects and which mods work best for them, this site is very much a community effort, and we remind our visitors of our non profit non commercial approach to running this site.
All of your comments are used to improve the accuracy of these articles which are continually revised, tweaked and updated.
Check out my YouTube channel, we're regularly adding new content...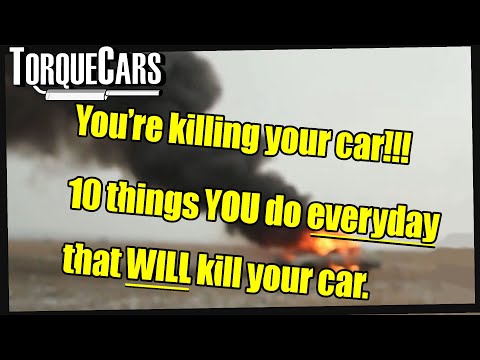 PLEASE HELP: I NEED YOUR DONATIONS TO COVER THE COSTS OF RUNNING THIS SITE AND KEEP IT RUNNING. I do not charge you to access this website and it saves most TorqueCars readers $100's each year - but we are NON PROFIT and not even covering our costs. To keep us running PLEASE Donate here
If you liked this page please share it with your friends, drop a link to it in your favourite forum or use the bookmarking options to save it to your social media profile.
Feedback - What do You Think?
Please use our forums if you wish to ask a tuning question, and please note we do not sell parts or services, we are just an online magazine.
Help us improve, leave a suggestion or tip
Please watch this video and subscribe to my YouTube channel.