Tuning the Fiat 500.
"The Cheeky chic 500 is back"
The stunning Fiat 500 has managed to steal the hearts of 100000's. The diminutive Fiat is a perfect blend of retro and modern chic! Of all the cars I have driven the Fiat 500 is the one that has you grinning from ear to ear. It certainly isn't the fastest but it certainly rates as great fun thanks in part to its pin sharp handling and nippy little engines.
The 1.4 and the turbocharged Abarth are the models of choice for your tuning project, we have seen power figures on the Arbarth approaching a positively silly 280bhp but we suggest you stick with a 200bhp ceiling or you sacrifice the handling and fun factor. The Fiat 500 is pretty small and light so even the 1.2 engine responds well to a bit of tuning but obviously the larger the engine the greater the rewards.
For the ultimate sleeper you could get the 1.4 and swap in the Abarth engine and toys to have a super quick, standard looking 500. A critic would suggest that it is probably easier to put standard trim on the Arbarth but this is not as much fun and you still have to find a place for the intercooler to go ie the Abarth front bumper!
Many of TorqueCars Fiat 500 owners uprate the handling of their cars as a priority, this will certainly increase your enjoyment of the car. We would go to a maximum drop of 35mm on most models. You risk rubbing on the arches if you go lower than this especially if you have 17inch wheels fitted.
Smaller engines do not provide much of a return in terms of power so start with a bigger engine. Engine swaps are a good option if you have the 1.2 but there are not many doner 1.4 engines around.
Upgrade your pads to improve braking and reduce the risk of fade. Ferodo DS-2500 sports pads come recommended by TorqueCars Fiat 500 tuning members. For better braking lose the drums on the rear (if fitted to your model) and get bigger discs all round. The 1.4T jet brakes is an easy upgrade for the smaller engined Fiat 500's.
Fiat 500 Tuning modifications.
You really need to keep as much low end power as you can and aim for a wide power band rather than a top end spike. Fast road cams offer one of the biggest performance gains as far as a bolt on part goes. Don't forget to uprate the fuelling when you are increasing the power - it makes the car more thirsty. Uprating the injectors is another beneficial modification and will deliver sufficient fuel. Uprate the fuel pump to cope with the extra fuel requirements of your tuned 500s uprated injectors.
Please watch TorqueCars Video tutorial on car tuning. And be sure to subscribe and support our new channel.
Guide to the best Fiat 500 tuning mods & Upgrades
ECU Map Tuning & Remaps

Some cars may require a piggyback ECU's or aftermarket ECU's to change the OEM map, but remapping is the most vital step of your tuning project to fully maximise your mods. Expect 10-20% on NASP engines and 30-40% on turbocharged units.

Strengthen Your Engine

Tuned cars will show up weaknesses, typically in the turbochargers, clutch and internal engine components. Whilst most engines can cope with mild tuning mods, TorqueCars recommend that you upgrade the internal components before these weak spots manifest themselves.

Mods that Remove a Restriction

A restricted intake or exhaust will have an impact on your performance, so use a better flowing air filter/induction kit and better flowing exhaust (sports cats where legal are a good option) whenever your tuning creates a flow restriction. Turbo engines also benefit from intercooler upgrades as these resist heat soak for longer periods of time.

Mods that Improve Fuelling

Every tuning project will aim to increase the air supply, but fuel supply is just as vital and will need to match the air the engine can utilise,  a fuel pump and injector upgrade are usual mods, but also in many cases the fuel regulator will need improvement.

Mods to Provide better Airflow

Increasing the air supply is just as essential as improving fuelling, we suggest you look at head mods (flowing and porting, 5 angle valve jobs), fit bigger valves, fast road cams and forced induction upgrades (adding a better flowing turbo) to improve air intake.
Fiat 500 Tuning Stages
Typical stage 1 mods often include: Intake headers, Fast road camshaft, Sports exhaust manifold, Drilled & smoothed airbox, Panel air filters, Remaps/piggy back ECU.
Typical stage 2 mods often include: high flow fuel injectors, Ported and polished head, Fast road cam, Sports catalyst & performance exhaust, fuel pump upgrades, induction kit.
Typical stage 3 mods often include: Crank and Piston upgrades to alter compression, Twin charging conversions, Internal engine upgrades (head flowing porting/bigger valves), Competition cam, Adding or Upgrading forced induction (turbo/supercharger), Engine balancing & blueprinting.
Fiat 500 Camshaft Upgrades
Performance camshafts helps you to boost top end power and are better suited on petrol engines, than diesels. Most cars will see top end power hikes through performance camshafts on most engines. So altering your 500 cam will make a difference to the engine power band. Choosing a higher performance cam profile raises the torque curve accordingly.
Fast road cams normally boost the bhp across the rpm range, you could drop a little low end power but higher rpm power will be better.
Motorsport cams, boost the higher rpm power band but as a result the car will not idle smoothly and low end power nearly always suffers.
For a car driven daily you need to match your engines power to your cars usage.
I'd be gobsmacked if you find a 500 Motorsport and race camshaft is a pleasure to live with when driving in heavy traffic.Because your low end power will be very lumpy. Competition cams are designed to lift the maximum power at the top part of your RPM range, a place that most daily commutes will not usually permit!
Some 500 engines respond differently primarily due to the airflow when camshafts are fitted depending on the camshaft being less aggressive camshaft durations than others as unique due to manufacturing tolerances and quality variations so check your engine on a rolling road.
The ecu map and fuel delivery and fuel pump also have an effect on the bhp gains you'll get.
Extending exhaust or intake durations can adjust the bhp range, and on most engines there are some advantages to extending the intake or exhaust durations and valve lift.
The 500 power trains are great to work on and we note that there is a lot of modifications and performance parts out there.
ECU Mapping Improvements for the 500
Mapping will help release the full potential of all the tuning parts you've done to your 500.
(Sometimes flashing the ECU is not an option, so an aftermarket ECU is the route to take, and many of these will outperform factory ECU's but ensure it has knock protection and that you get it installed right.) It will usually give around 30% more power on turbocharged vehicles and you can expect to see around 15% on NASP engines, but your mileage usually vary depending on the tuning parts you've applied and the condition of your engine.
Air Flow improvements on the 500
It is vital to any car tuning task to get air and fuel into your 500 and getting rid of the exhaust gased-s are equally important.
Intake headers carry the air from the air cleaner and allow it to be drawn into the engine cylinders with fuel for the squish phase.
Shape and flow rate of the Plenum can make a noticeable improvement to fuel atomisation and engine efficiency on the 500.
Many mass produced engine intake are begging for aftermarket parts, although a few manufacturers provide reasonably good intake.
Adding a 500 big valve conversion, getting port matching and head flowing will also boost performance, and more importantly will afford you a greater performance increase on other tuning mods.
Fiat 500 Intake and Exhaust mods.
The next area for modification is the intake and exhaust. For small Fiat 500 engine sizes go with a washable panel air filter. On the 1.4 and turbo Abarth an induction kit will help increase power providing you address the problem of needing cold air but a panel filter still remains the staple option for most Fiat 500 tuning projects. Sports exhausts will certainly help air flow through the engine but do not go too large or you will reduce the flow rate. Stick to 2.0 to 2.5 inches for best results.
Head work including a polish and port and 3 or 5 angle valve job will really help to release the potential of the engine. When the time comes to replace the clutch on your 500 we suggest you get an uprated clutch and this will help transmit the power to the wheels.
Simple mods that most of our members have done include a decent exhaust system, a fast road cam, sports panel filter and remap should push the 1.4 engine to a credible 120/130bhp. The same mods on the Abarth will push power to around 165bhp! Add a bigger turbo to the Arbarth and you will see power hitting around the 200bhp mark.
We have seen some impressive supercharger conversion kits for the Fiat 500 1.4 engine which, due to the lightness of the car, really transform the performance and is a good option if you want to create an Abarth beater from a standard NASP 1.4!
Superchargers boost power in proportion to engine speed so is easier to map and if you run a modest boost there is no need to mess around too much with the engines internals, just get the fuelling right. If you want to run bigger boost on a forced induction setup then you will need to address the problems that will arise. Decreasing the engines compression ratio will allow you to add forced induction, water injection may also help prevent detonation.
Fiat 500 Wheel modifications.
The benefits of alloy wheels include a lower unsprung weight and more efficient brake cooling. The downside to large alloy wheels on your 500 is that you alter your effective final drive ratio and this will have a detrimental effect on acceleration and performance. Although some people have gone larger we would stick to a 17 inch rim size as the maximum, the 1.2 will not be too happy with bigger and wider wheels though due to the lack of power and you should really stick with 16's.
For more information on Tuning your car please join us in our friendly forum where you can discuss Fiat 500 tuning options in more detail with our resident Fiat 500 owners. It would also be worth reading our unbiased Fiat tuning articles to get a full grasp of the benefits and drawbacks of each modification.
Check out my YouTube channel, we're regularly adding new content...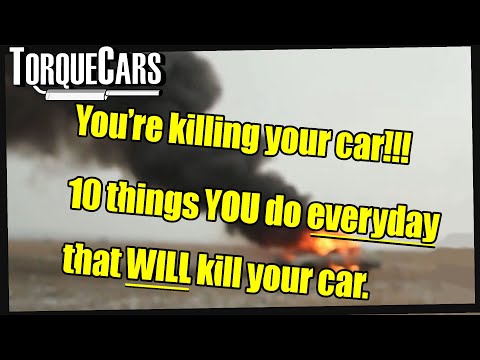 PLEASE HELP: I NEED YOUR DONATIONS TO COVER THE COSTS OF RUNNING THIS SITE AND KEEP IT RUNNING. I do not charge you to access this website and it saves most TorqueCars readers $100's each year - but we are NON PROFIT and not even covering our costs. To keep us running PLEASE Donate here
If you liked this page please share it with your friends, drop a link to it in your favourite forum or use the bookmarking options to save it to your social media profile.
Feedback - What do You Think?
Please use our forums if you wish to ask a tuning question, and please note we do not sell parts or services, we are just an online magazine.
Help us improve, leave a suggestion or tip
Please watch this video and subscribe to my YouTube channel.