The Talon 100R conversion.
"A very Talonted performer"
Meet TorqueCars member Loz. He told us that he doesn't "do normal".
This is something he's proved time and time again.
His last car was a Smart City Coupe with a tuned Roadster engine in it.
He read up on sports cars and track day cars and decided that weight reduction was a good thing.
He then started thinking about this, "What if I started with a small car to begin with?"
His methodology proves that you can have a fun car if you stick to the principles of low weight and high power.
High power tuned Golfs, Civics, Scoobies and Saxos have all been done before but what about a Rover 100!
Hang on a minute thought Loz. "Wasn't there a ridiculously quick Austin Rover metro based rally car?"
The Insanely quick 6R4 was basically a Metro with a big engine. The Rover 100 is the closest you can get to a Metro nowadays, so we quite logically move on to the premise of "what if you put a big engine in a Rover 100?"
He went along to Talon Sportscars who have some experience creating monsters from mice.
Talons main business is building kit cars to order, they're building a couple of Cobra replicas & a Lancia Stratos replica at the moment.
Talon by name and Talented by nature! Loz test drove a Talon 100R and instantly fell in love with it and asked them to make him one.
A basic 1.1 Rover 100 was obtained and stripped out.
Then performance parts were added to create a truly mad motor.
Loz describes the car as Rover 100 with knobs on...... a lot of knobs!
Despite its diminutive size it still went on a strict diet and has fibreglass bonnet and rear wheel arches and perspex windows, a full roll cage.
The engine choice is a logical one.
The donor car was a 1.1 Ascot, but the engine bay also takes the 1.4 which is a very similar in size to the 1.8 VVC.
A suitable 143bhp 1.8 VVC unit was obtained and mated to a PG1 gearbox with a type C gearset. That should be solid enough and give a good spread of power though the gears.
The head gasket was replaced with a stronger one, a potential weak spot in the VVC engines. Traction issues have been sorted with the addition of a Quaife Torque Biasing LSD.
The shell has been welded and resealed to aid body rigidity & combined with a full roll cage.
The body has been left fairly standard apart from some essential vents in the bonnet. This guarantees he can surprise cars at the lights without even trying. No one expects a Rover 100 to be particularly fast. We didn't expect a Rover to be fast but the low weight, close gearing and powerful engine combine to make the ideal daily commuter car that doubles up as a fun track day car.
The 1.8 VVC engine choice is a sound one and we have seen these tuned to provide in excess of 200bhp so if Loz ever gets bored with this (which we are sure he wouldn't) there is plenty of scope for further power.
So we have a perfect combination of a light weight car that handles really well with a relatively powerful engine to boot! I can see why Loz has a permanent smile on his face when he drives it. The best thing about the car he tells us is surprising people at the lights. He's already chalked up a few Imprezas, a BMW M3 and has lost count of the amount of Corsa drivers that have tried to take him on and lost.
Due to the sheer acceleration Loz is considering a bigger rear view mirror with better magnification so he can see the look on the driver of the car behinds face!
Here is the full spec list and a photo of the complete car.
Re-Welded Floor Pans and Sills.
Fully Welded 6-Point Roll-Cage with Door Bars and Diagonal
143BHP 1.8 VVC Engine with PG1 Gearbox (Type C Gearset)
Quaife Torque Biasing Limited Slip Differential
Fibreglass Bonnet
Perspex Windows Side & rear
New Clutch and Release Bearing
2 Core High Capacity Radiator
Front and Rear Anti-Rollbars
GTi Vented Front Discs and Calipers
14" Alloy Wheels with Toyo Proxes T1R Tyres 195/45/14 plus a set of GTI rims for track days with Toyo R888 track day rubber.
Individualised and modified hydragas units. Loz explains, "The system is normally linked to each corner in the same style as a mini or Citroën so the pressure is passed from one side to the other, I think! I'm not 100% sure... anywhoo When the cones are individualized they are separated from each other so they act on their own. The 'rods' in the cones are shortened to lower the ride height of the car."
Metro GTI spec exhaust system (new)
Fibreglass Rear Wheel arch panels to remove the bit that always rusts on metros/ rover 100 Paintwork Re-Touched and Colour Coded
Stripped interior
Aluminium door cards
12 Months MOT - yes it is fully road legal
Performance stats are quite impressive as well, but remember this was with a set of cold tyres and a driver who hasn't had the car that long. Here are the essential sprint times......etc
0-60=6.4s
0-70=8.22s
0-80=10.27s
0-90=13.25s
Standing 1/4 = 14.7 @ 95.1mph 1/8= 9.55 @75.4mph. These will further improve as Loz starts to tune his VVC engine to extract more power.
Loz wishes to thank the guys at Talon Sportscars for the stunning conversion.
Check out my YouTube channel, we're regularly adding new content...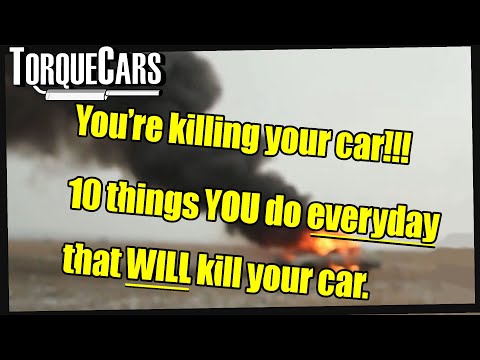 PLEASE HELP: I NEED YOUR DONATIONS TO COVER THE COSTS OF RUNNING THIS SITE AND KEEP IT RUNNING. I do not charge you to access this website and it saves most TorqueCars readers $100's each year - but we are NON PROFIT and not even covering our costs. To keep us running PLEASE Donate here
If you liked this page please share it with your friends, drop a link to it in your favourite forum or use the bookmarking options to save it to your social media profile.
Feedback - What do You Think?
Please use our forums if you wish to ask a tuning question, and please note we do not sell parts or services, we are just an online magazine.
Help us improve, leave a suggestion or tip
Please watch this video and subscribe to my YouTube channel.