Fiat Stilo Tuning
"Stilo your heart."
Improving the handling should be your first priority in your Stilo tuning project. Drop the car by as much as 35mm and fit stiffer dampers, bigger drops will need other modifications in most instances.
Turning our attention to the Stilos engine we need to get a bit more power out of the top end.
Smaller engines do not provide much of a return in terms of power so start with a bigger engine. Engine swaps are a good option if you have a small engine size.
Fiat Stilo Tuning modifications.
By raising peak power you maintain economy and reliability. One of the best mechanical mods you can do is to fit a fast road cam. You will need to ensure that the engine is not starved of fuel so will need to uprate the fuelling. An aftermarket fuel pressure regulator will almost certainly give a snappier throttle response than the standard Fiat one! To get sufficient fuel you may need to uprate the injectors on your engine. When increasing your fuelling with bigger injectors you will also need to get a bigger fuel pump to supply it.
Fiat Stilo Intake and Exhaust Tuning.
The next area for modification is the intake and exhaust. Induction kits work well on turbo engines and larger engines (if supplied with a suitable cold air feed or air box), for the smaller Stilo engines you should go with a sports panel air filter. A good sports exhaust is essential to balance your freer flowing air filter, just adding an induction kit on it's own will do little to increase your power.
Airflow through the head can be dramatically increased with some professional porting and polishing. These should match and be setup to take into account any other engine mods. A good fast road power clutch will help to keep that power going where it should. Never skimp or expect a standard clutch to cope. NASP engines do not achieve big power gains if you remap them, unless you have done extensive modifications. With turbocharged engines this is another story. A remapped turbo will give phenomenal power gains and take full advantage of the strength of the block. Despite the large cost involved adding forced induction to a NASP engine will give large power gains. Turbos are harder to add than supercharger. Turbos give boost in exponential proportion to increasing engine speed and this can make mapping difficult. Superchargers however will give a boost which is proportional to engine speed so is easier to map. To cope with forced induction you will usually need to decrease the compression ratio of the engine.
Fiat Stilo Wheel modifications.
Because alloy wheels are lighter they improve performance and they help to cool the brake disks. Large Stilo alloy wheels can decrease performance. If you get big alloy wheels you will be changing your final drive ratio. Aim to keep the overall rolling diameter of the wheel the same as supplied from the factory. In all cases we do not recommend going above 16 inches.
For more information on Tuning your car please join us in our friendly forum where you can discuss Stilo options in more detail with our Stilo owners. It would also be worth reading our unbiased Fiat tuning articles to get a full grasp of the benefits and drawbacks of each modification.
Check out my YouTube channel, we're regularly adding new content...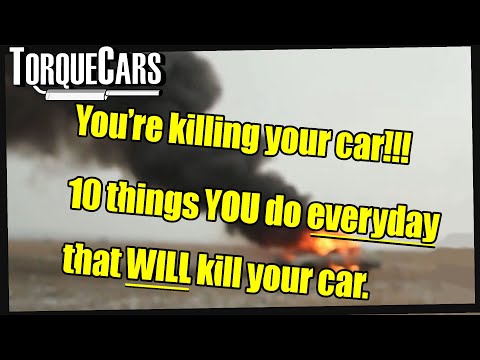 PLEASE HELP: I NEED YOUR DONATIONS TO COVER THE COSTS OF RUNNING THIS SITE AND KEEP IT RUNNING. I do not charge you to access this website and it saves most TorqueCars readers $100's each year - but we are NON PROFIT and not even covering our costs. To keep us running PLEASE Donate here
If you liked this page please share it with your friends, drop a link to it in your favourite forum or use the bookmarking options to save it to your social media profile.
Feedback - What do You Think?
Please use our forums if you wish to ask a tuning question, and please note we do not sell parts or services, we are just an online magazine.
Help us improve, leave a suggestion or tip
Please watch this video and subscribe to my YouTube channel.