Passat Tuning
"Passat Tuning"
The Passat was car of the year and loved by motoring journalists. It went to show that you could have a family size car which provided a good driver experience. Sharing much of its platform with the A4 the Passat has much to offer.
As far as tuning the Passat goes we would shy away from the modest engine sizes. To get the most from the chassis you really need to get an engine with 130bhp or more. Thankfully the diesels and turbo diesels fit the bill nicely with some suitable modifications.
We would go for the 1.8T, the 2.0T the 2.5 and 2.8 V6 engines and the 1.9 TDi 130 (avoid the 100ps version unless you are desperate for economy.
Lets see what modification options you have in your Passat tuning project.
Handling modifications are usually your first port of call for the Passat. Drop the car by as much as 35mm and fit stiffer dampers, bigger drops will need other modifications in most instances.
Our aim in Passat engine tuning should be to increase peak power and Torque at the top end.
The best power gains come from larger engine sizes. The more you start with the bigger the return on investment so engine swaps are good value mods for small engined cars.
VW Passat Tuning modifications.
The following mods are usually carried out by our members, decide how far you want to go before you begin.
Stage 1 mods: Exhaust, Panel air filter, Remap, lighter flywheel
Stage 2 mods: Fast road cam, ported and polished head, fuel injector & fuel pump upgrades,
Stage 3 mods: Engine balancing, forced induction (turbo/supercharger), Internal engine upgrades (pistons/head/valves), competition cam.
Doing this will help to keep the cars economy at lower speeds. A fast road cam will be one of the best power mod you can do mechanically to your engine. You will need to ensure that the engine is not starved of fuel so will need to uprate the fuelling. A fuel pressure boost valve will make the car more responsive and respond better. To get sufficient fuel you may need to uprate the injectors on your engine. Uprate the fuel pump to cope with the extra fuel requirements of your tuned Passat.
VW Passat Intake and Exhaust.
Now we move on to the intake and exhaust and ensure proper flow through the engine. Maximum power gains come from a full induction kit. On small engines you will actually lose low down power so we suggest you use a panel air filter instead. Do not go with the biggest exhaust you can find - the best for power gains are usually between 1.5 to 2.5 inches.
A good fast road power clutch will help to keep that power going where it should. Never skimp or expect a standard clutch to cope. Remaps offer significant power gains on all turbo charged cars. On NASP engines the benefits are doubtful, but will help unleash the potential if you have done a lot of mods. Adding forced induction will see big power gains but this is usually too expensive to be cost effective. It is easier to bolt on a supercharger than it is to get a turbo working. It is harder to map a turbo as the boost comes on exponentially with engine speed. Superchargers however will give a boost which is proportional to engine speed so is easier to map. Decreasing the engines compression ratio will allow you to add forced induction, water injection may also help prevent detonation.
VW Passat Wheel modifications.
Alloy wheels will help the brakes cool down and are usually lighter than the steel ones. It is worth noting that although they can look cool on the Passat Big alloy wheels will actually decrease your performance. The larger you go the lower you top speed will be due to the change in your effective final drive ratio. Aim to keep the overall rolling diameter of the wheel the same as supplied from the factory. In all cases we do not recommend going above 18 inches.
Please join us in our forum to discuss the Passat options in more detail with our Passat owners. It would also be worth reading our Passat tuning articles to get a full grasp of the pros and cons of each type of modification.
Check out my YouTube channel, we're regularly adding new content...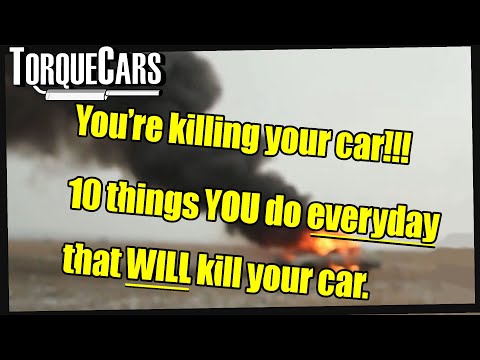 PLEASE HELP: I NEED YOUR DONATIONS TO COVER THE COSTS OF RUNNING THIS SITE AND KEEP IT RUNNING. I do not charge you to access this website and it saves most TorqueCars readers $100's each year - but we are NON PROFIT and not even covering our costs. To keep us running PLEASE Donate here
If you liked this page please share it with your friends, drop a link to it in your favourite forum or use the bookmarking options to save it to your social media profile.
Feedback - What do You Think?
Please use our forums if you wish to ask a tuning question, and please note we do not sell parts or services, we are just an online magazine.
Help us improve, leave a suggestion or tip
Please watch this video and subscribe to my YouTube channel.