Golf GTI tuning
"The Definitive hot hatch"
The early GTi models were a dream.
They showed that VW were serious about doing a hot hatch.
Later models got a bit warm as market pressures forced VW to be "a bit sensible".
Thankfully there are plenty of tuning parts out there for the Mk2 to Mk4 GTI's to correct this.
The Mark 6 really addressed the complaints levelled at the earlier models and the suspension was extensively revised and improved and more power was added.
For most GTi's you should focus on handling and braking first. Take the brakes off the VR6 or R32 as this uses bigger disks and calipers and pads. Other options from TorqueCars members include the fitment of Porsche brakes but you might need larger wheels to house them. Always check your PCD and offset when increasing brake disk size.
We suggest that you fit uprated suspension and lower the car by 10-25mm (the GTi is already about 20mm lower than a standard Golf.). Larger drops require arch work such as rolling to avoid rubbing especially if you have gone for larger wheels.
Turning our attention to the Golf Gti's engine we need to get a bit more power out of the top end. The 2.0 is a good proposition for the tuner if you are game for some extensive head work.
Fit bigger valves, gas flowing, increased compression and even go for a mild rebore if your block is strong enough to take it (stress test it first!)
Volkswagen Golf Gti Tuning modifications.
Peak power is all well and good but a drivable and fun car needs a wide power band and lots of low down torque. One of the best mechanical mods you can do on the GTi is to fit a fast road cam. Ignore the softer and more extreme competition cams as these will affect your GTi's reliability.
Don't forget to uprate the fuelling when you are increasing the power - it makes the car more thirsty. Improve your cars response to the throttle with a Fuel pressure boost valve. To get sufficient fuel you may need to uprate the injectors on your engine. Uprate the fuel pump to cope with the extra fuel requirements of your tuned Golf Gtis uprated injectors.
Engine conversions for the Golf Gti are many and various. In TorqueCars forums you will find examples of Golfs with the 1.8T conversion and we have even heard of Jap engines being put in the Golf. A VR6 conversion is also a popular modification for the early Golf Gti's.
We should also give a mention to the excellent GTtdi engined Golf. These are one of the most powerful PD engines from the VAG group at 150bhp and can be remapped to almost 200bhp and will still return high 50mpg! One of our members boast around 60mpg in his remapped GTtdi!
Volkswagen Golf GTi Intake and Exhaust Tuning.
The next area for modification is the intake and exhaust. Our members recommend a washable panel air filter or carbon fibre airbox. Induction kits make a great noise but don't seem to do much for mid range power due to the hot underbonnet temperatures it will suck in.
Get a full stainless steel sports exhaust with custom headers and a sports catalyst as this will certainly help air flow through the engine. Please don't add a massive tailpipe, it is just wrong to do this on a GTi.
Head work including a polish and port and 3 or 5 angle valve job, with a big valve conversion kit will really help to reach the potential of the engine. When you start tuning your Golf Gti you will find that the standard clutch starts to complain, especially if you go for an engine conversion, so get an uprated clutch.
Turbo engines (notably the 1.8T and even the 2.0T and 1.8 TFSi) are just begging to be remapped. You will see big power gains on most turbo engines with power gains in the order of 40% making a remap one of the most cost effective modifications.
Another option for the NASP Golf GTI are supercharger kits as these are generally easier to add than turbos. Run a modest boost setting for a noticeable and reliable power hike. Superchargers offer boost levels which are proportional to engine speed so is easier to map. To cope with forced induction you will usually need to decrease the compression ratio of the engine.
Volkswagen Golf GTi Wheel modifications.
The benefits of alloy wheels include a lower unsprung weight and more efficient brake cooling. The downside to large alloy wheels on your Golf Gti is that you alter your effective final drive ratio and this will have a detrimental effect on acceleration and performance. For this reason we would advise sticking to a maximum wheel size of 17 inches, although we know some of our members have gone larger than this with no problems.
Mate some grippy low profile tyres, to your rims for best grip and performance. TorqueCars recommend Bridgestone Potenzas, Goodyear Eagle F1and Dunlop SP Sport MAXX. See our forum for a discussion on types of tyres.
For more information on Tuning your car please join us in our friendly forum where you can discuss Golf Gti options in more detail with our Golf Gti owners. It would also be worth reading our unbiased Volkswagen tuning articles to get a full grasp of the benefits and drawbacks of each modification.
Check out my YouTube channel, we're regularly adding new content...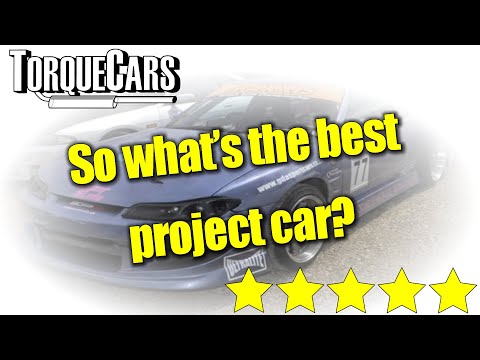 PLEASE HELP: I NEED YOUR DONATIONS TO COVER THE COSTS OF RUNNING THIS SITE AND KEEP IT RUNNING. I do not charge you to access this website and it saves most TorqueCars readers $100's each year - but we are NON PROFIT and not even covering our costs. To keep us running PLEASE Donate here
If you liked this page please share it with your friends, drop a link to it in your favourite forum or use the bookmarking options to save it to your social media profile.
Feedback - What do You Think?
Please use our forums if you wish to ask a tuning question, and please note we do not sell parts or services, we are just an online magazine.
Help us improve, leave a suggestion or tip
Please watch this video and subscribe to my YouTube channel.