Volkswagen EOS Tuning
"EOS as Easy as 123"
As a premium open top 2+2 coupe the EOS appeals to those wanting a sporty and rewarding ride. We look at EOS tuning and report on the best modifications.
Volkswagen EOS are popular cars and with a few sensible performance modifications you can greatly increase your driving enjoyment.The EOS is a great project car if you want a track day car, and our members have some interesting projects underway in our forums.
Handling modifications are usually high on the agenda for the EOS tuning projects. To improve the handling you are generally looking at suspension and tyre upgrades and larger drops are not always good, as it can impair the ride quality.
Lowering the car needs to be subtly done due to the terrible road surfaces we have to contend with - a lowering figure of around 30mm should suffice.
We shall now turn our focus to the EOS engine. If you want to get a little more power out of the top end we need to choose our mods carefully.
The biggest power gains usually come from larger engine sizes and turbocharged cars. It is a general rule that the more power you start with the greater the return on investment. Do an engine swap for a good value mod if you have a lower powered EOS - most VW group engines will pretty much drop in to the engine bay. The V5 and 2.0 TFSi engines are great options here and can both be massively tuned up.
Volkswagen EOS Tuning modifications.
Bear in mind the mantra that you want to keep as much low end power as you can and aim for a wide power band rather than a narrow top end power spike. Don't get misled by performance part manufacturers claims of big peak power gains, they don't tell the whole story, it is the torque or power band you need to focus your attention on.
On the Turbocharged EOS engines you should really look as a minimum at doing a remap which should yield gains in the order of 30-40%. Swapping to a bigger turbo or hybrid turbo can push the power gains to over 70%, although we would suggest stronger internals are fitted to cope with power at these higher levels.
Fast road cams can really transform an engine and in most engines you make pretty good power gains but don't go too mad with the cam profile or it will be undrivable in heavy traffic.If your car is making more power then it will need more air and fuel so fuelling upgrades are important mods if you are serious about power. For fuelling upgrades you will generally need a set of uprated injectors and a higher capacity fuel pump.
Volkswagen EOS intake and exhaust modifications.
Before you start doing engine mods you have to get the breathing right and remove any restrictions in the system that could inhibit air flow.You need to derestrict the airflow into the engine as much as possible and the bottleneck on most engines is the air filter so fitting a cotton panel air filter will address this. When it comes to exhaust the key thing is flow rate. Big exhausts do not always flow better so don't go sticking on the biggest pipe you can buy! See our article on performance exhausts for details of the issue around large bore exhausts and how to choose the right size for your engine.
Getting the head ported and polished will further help more air into each cylinder. This is definitely a job for a professional with a flow bench. When you start tuning your EOS you may well discover that your OEM clutch starts to complain so get a performance clutch. NASP engines do not achieve big power gains if you remap them, unless you have done extensive modifications. With turbocharged engines this is another story. A remapped turbo will give phenomenal power gains and take full advantage of the strength of the block. Adding forced induction will see big power gains but this is usually too expensive to be cost effective. Turbos are harder to add than supercharger. It is harder to map a turbo as the boost comes on exponentially with engine speed. The nice steady boost to rpm characteristics of the supercharger make them easier to map. Adding forced induction will usually require a lower compression ratio or water injection.
Volkswagen EOS Wheel modifications.
Because alloy wheels are lighter they improve performance and they help to cool the brake discs. Large EOS alloy wheels can decrease performance. If you get big alloy wheels you will be changing your final drive ratio. Aim to keep the overall rolling diameter of the wheel the same as supplied from the factory. In all cases we do not recommend going above 17 or 18 inches.
For more information on Tuning your car please join us in our friendly forum where you can discuss EOS options in more detail with our EOS owners. It would also be worth reading our unbiased Volkswagen tuning articles to get a full grasp of the benefits and drawbacks of each modification.
Check out my YouTube channel, we're regularly adding new content...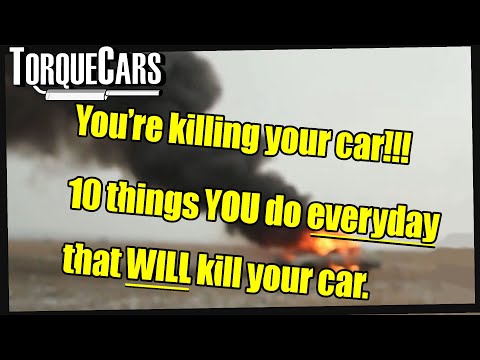 PLEASE HELP: I NEED YOUR DONATIONS TO COVER THE COSTS OF RUNNING THIS SITE AND KEEP IT RUNNING. I do not charge you to access this website and it saves most TorqueCars readers $100's each year - but we are NON PROFIT and not even covering our costs. To keep us running PLEASE Donate here
If you liked this page please share it with your friends, drop a link to it in your favourite forum or use the bookmarking options to save it to your social media profile.
Feedback - What do You Think?
Please use our forums if you wish to ask a tuning question, and please note we do not sell parts or services, we are just an online magazine.
Help us improve, leave a suggestion or tip
Please watch this video and subscribe to my YouTube channel.