Megane tuning guide
"Tuning the car with the cute behind!"
The Megane was first release in 1995 and this mk1 was produced up to 2002. Unusually Renault provided a performance model from early on and the 2.0 Turbo was the tuners favourite.
Each new model range of Megane builds on the driveability of the previous putting the Megane at the top of many drivers car buying lists.
This offers around 165 bhp in standard form. With the aid of some breathing mods, a progressive boost controller, a bit of modified timing you could make the car a very solid performer indeed.
There were a number of reliability issues on the early meganes but most enthusiastic owners will have uprated the weak spots and sorted these out.
In 2002 the Renault designer's had a field day and remodelled the entire layout of the Megane and even gave it a cute backside. The styling was not to every ones taste but the overall package was good and there were certainly plenty of options and nice touches causing it to win a car of the year award. It also got a NCAP rating of 5 stars making it one of the safest cars around.
Tuning modifications.
Peak power is all well and good but if you want a truly driveable car it will need a wide power band and lots of low down torque. Renault also went a bit mad with a performance option and release the RS edition which also came in a 5 door option. Power was a little lower than similar cars from other manufacturers but with the addition of a limited slip diff it actually performs really well and you have the benefit of reasonable fuel economy.
The following modifications are usually performed by our members, decide how far you want to go before you begin.
Getting the right mods for your planned usage of the car is vital. Stage 3 (competition) mods just don't work well on the road.
Stage 1 mods: Exhaust, Panel air filter, Remap, lighter flywheel
Stage 2 mods: Ported and polished head, Fast road cam, fuel injector & fuel pump upgrades,power clutch
Stage 3 mods: Engine balancing, adding or upgrading forced induction (turbo/supercharger), Internal engine upgrades (pistons/head/valves), competition cam, sports gearbox.
Popular modifications for a Megane tuning project include alloy wheels - we would stick to 17inch rims though otherwise you will need to roll the arches and modify the suspension to cope with it.
The next modifications for the Megane include revised suspension although the RS suspension is actually nicely fettled for road use. On the larger engine sizes an induction kit, sports exhaust and sports car will lift power. Adding some fast road cams will also improve the mid and top end of the rev range.
Fast road cams offer one of the biggest performance gains as far as a bolt on part goes. If your car is making more power then it will need more air and fuel so fuelling upgrades are important mods if you are serious about power.It is the injectors and the fuel pump that will need to be uprated if you want to prevent your engine from running lean.
Intake and exhaust modifications.
Breathing mods are usually easily sorted and probably one of the easiest mods to do. For smaller engined Megane projects go with a high flow sports panel air filter. On cars which have had a massive power hike, an induction kit will help increase the peak power providing you address the problem of it sucking in warm engine bay air by using a cold air. The standard Megane airbox flows quite well so there is no practical reason to add an induction kit for most tuning projects. A good high performance sports exhaust is an essential to balance your engines need for free flowing air, and while you are at it you should add a sports catalyst as well.
Please read our article on performance exhausts for details of the issues around large bore exhaust flow rates and how to choose the right size for your engine.
Head work including a polish and port and 3 or 5 angle valve job will really help to release the potential of the engine. A good quality multi plate fast road power clutch will help to keep that power going where it should. Never just hope that a standard worn clutch will cope if you have an ambitious tuning project. Remaps offer significant power gains on all turbo charged cars. On NASP engines the benefits are doubtful. However a remap on a NASP engine will help unleash the potential if you have done a lot of mods. Despite the large cost involved adding forced induction to a NASP engine will give large power gains. It is easier to bolt on a supercharger than it is to get a turbo working. With a turbo the boost curve is related exponentially to the engine speed making it hard to map. The nice steady boost to rpm characteristics of the supercharger make them easier to map. Adding forced induction will usually require a lower compression ratio or water injection.
Renault Megane Wheel modifications.
The benefits of alloy wheels include a lower unsprung weight and more efficient brake cooling. Bear in mind that bigger alloys will weight a lot more than smaller ones. Another downside to large alloy wheels on your Megane is that you alter your effective final drive ratio and this will have a detrimental effect on acceleration and performance. Although some people have gone larger we would stick to a 17 inch rim size as the maximum.
Please join us in our forum to chat with our Megane owners and see what their latest projects are. We are a friendly club and all types of car and owner are welcome. It would also be worthwhile browsing our tuning articles to get an overview on the best modifications and the implications of fitting them to your car.
Check out my YouTube channel, we're regularly adding new content...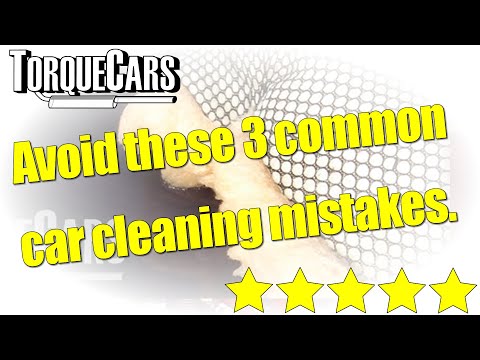 PLEASE HELP: I NEED YOUR DONATIONS TO COVER THE COSTS OF RUNNING THIS SITE AND KEEP IT RUNNING. I do not charge you to access this website and it saves most TorqueCars readers $100's each year - but we are NON PROFIT and not even covering our costs. To keep us running PLEASE Donate here
If you liked this page please share it with your friends, drop a link to it in your favourite forum or use the bookmarking options to save it to your social media profile.
Feedback - What do You Think?
Please use our forums if you wish to ask a tuning question, and please note we do not sell parts or services, we are just an online magazine.
Help us improve, leave a suggestion or tip
Please watch this video and subscribe to my YouTube channel.