Renault 5 GT Turbo Tuning
"The impressive R5 GT Turbo."
This will just be a basic guideline for anyone whos a bit of a newbie to the Renault 5 tuning scene and was written by one of our forum members - BluntyR5GTT.
If you want more information or would like to swap your Renault 5 GT Turbo tuning suggesions with other owners please join our friendly forum.
As with any car the first job is to free up the breathing so a nice full exhaust system is in order the bigger pipe bore the better (up to a point).
Then to compliment this either a full one piece 2.5 " elbow and downpipe from BJR or a slightly cheaper option of the Ktec 2.5" downpipe and get your existing elbow bored out, and make sure the throat and bend is worked on as well.
Also its a good idea to uprate the air filter and if losing the standard air box then try to mount as far away from turbo as possible. These mods are what many class as essential first steps before doing anything else as now the restrictive standard parts of the gas/airflow have been freed up. Paragraph 1
Next its time to get the boost turned up you can do this by either fitting a bleed valve under the bonnet or an in car boost controller (personally we would suggest you go for bleed valve as its too tempting to keep winding the boost).
Once either of these is fitted the most you can safely turn the boost up to on a standard T2 unit is around 16psi (obviously dependign on the condition of your engine). This mod coupled with the above breathing mods makes for a very rapid little car.
At this point we would like to add that the fuelling will need looking at and possibly different jets either main or 2nd stage fitted. Also when running more boost a 0.9 air corrector is a good idea to have (we wont keep repeating this about jetting etc as everyones spec and engine seems to react differently so there is really no rule of thumb regarding which is the best for each level of tune).
At this stage its very important to at least upgrade the intercooler to a double capacity one or if funds will allow a front mount intercooler (adding one of these will give the ideal place for an aftermarket air filter and cold air feed).
Now like anyone the craving for more is always there.
Whilst the T2 Turbo is a cracking responsive little turbo its just no good for a serious power increase.
There are countless different specs of turbos out there so take your time in choosing one that suits your driving style and what exactly you want from the engine.
One of our members has gone for a hybrid t25/t2 with a .63 rear this for him it was perfect as the lag will not be increased by more than around 300-400rpm and it will give alot bigger gains than the stock T2 and pull alot better higher up the revs.
The most popular turbo we see is a full T25 turbo! You need to be careful what rear housing you go for as this will add to the lag but this seems to be about the limit for a fast road turbo as after this they start to become a bit of a lag monster eg hybrid T25/T3 , T28 but these make serious power so if your going for a drag or track car these are going to be best.
Next we move onto cams and headwork now and after quite alot of asking around and speaking to other GT Turbo tuners on this and we conclude that unless you want 200bhp or more then you shouldn't bother. It is worth noting that a Piper ultimate road 285 cam wont really work well with anything less than full T25 @ 20psi - we cant comment on this as we've not experienced it. Please let us know in our forum if you have experience with this setup.
Piper also offer a fast road 270 degree cam and maybe this would work with the hybrid t25/t2 turbo at around 18psi but our member Blunty tells us "this is something im unsure of unless i try it ( wink wink). Also headwork regardless of what anyone says if you have the head off for any reason is a must as a better flowing head is always going to be a benefit no matter what the level of tune your engine is also why the head is off make sure you replace the gaskets with a group A gasket set".
Another note on Renault 5 GT engine tuning - if your really serious about getting the best flow then look at getting the inlet manifold ported and de burred as it is a tad restritive and then look at getting the carb top gas flowed
Now obviously like with most cars its a good idea to get the suspension uprated either with lowering springs or a full kit and always look at upgrading the brakes either by fitting better discs and pads or going for a big brake upgrade.
If going for big brakes either ktec recing or cgb motorsport do the kit, as they up it to 285mm on the front. There are many different sets of upgraded pads and discs for the r5 gtt iv always fount that ebc make good discs and greenstuff pads seem to work well.
When it comes to choosing wheels it is possible to fit 17" rims on them but it takes alot of work and you will lose the handling qualities of the car. The best size is around 15" really and popular Renault spec upgrades are the mk1 clio 16v turbines or mk2 clio alloys also Ronal turbos look amazing on the 5 gtt but alloy choice is always down to the owner and for me the alloys make or break a car
Choosing tyres is subjective but Blunty recommends his personal favourite choice, the uniroyal rainsport 2s. Someone told him they are more for the wet to which his response was, "well compare the days the roads are wet or dry in the UK. Also dont be fooled by this as these tyres are better in the dry than any toyo proxes or yoko parada etc."
If your a bit more serious about handling then fit front and rear strut braces this will also help stiffen the chassis and no doubt help you if doing trackdays or some seirously hard driving.
The 5 gt turbo is one awesome track toy once set up right. Keeping on the trackday lines is great fun, and, even though the 5 gt turbo is a light car (around 830-860kg) a bit of weight loss can be had by removing the back seats and even adding perspex windows then its an ideal time to get a nice cage in there this will really help stiffen what already is a great little chassis up.
As said this is a pretty basic guide if anyone would like to add or comment on this that would be great and appreciated in this forum thread.
Check out my YouTube channel, we're regularly adding new content...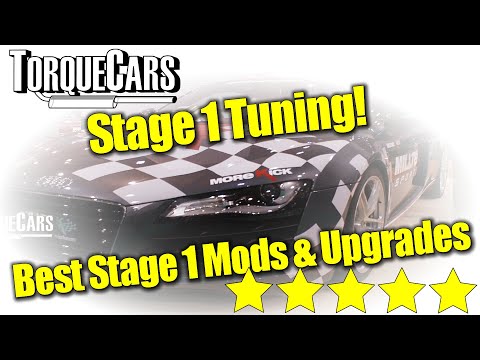 PLEASE HELP: I NEED YOUR DONATIONS TO COVER THE COSTS OF RUNNING THIS SITE AND KEEP IT RUNNING. I do not charge you to access this website and it saves most TorqueCars readers $100's each year - but we are NON PROFIT and not even covering our costs. To keep us running PLEASE Donate here
If you liked this page please share it with your friends, drop a link to it in your favourite forum or use the bookmarking options to save it to your social media profile.
Feedback - What do You Think?
Please use our forums if you wish to ask a tuning question, and please note we do not sell parts or services, we are just an online magazine.
Help us improve, leave a suggestion or tip
Please watch this video and subscribe to my YouTube channel.