Amps & Crossovers
"Getting your wires crossed"
Getting all of your ICE components to work together is the challenge. You need to consider the following points.
1) Sending low frequencies to the regular speakers and high frequencies to the Bass speaker will cause damage to the voice coil.
2) Too many amps will draw too much current from the alternator leaving insufficient to power for your ICE install.
Lets tackle the problems in that order. Firstly you need a crossover (at least you do if you have a separate bass speaker). This will divert the lower frequencies to the bass speaker and the higher ones to the regular speakers. You get better clarity and as TorqueCars mentioned before, it will help reduce the strain on the mid range and tweeter speakers.
Setting up your ICE install
When it comes to crossovers you can choose an active one or a passive one. TorqueCars recommend the active ones. The best switch over point will vary depending on your speakers but 60htz to 80htz works well. You must avoid a dead spot in the sound.
Using a continuous tone test you will be able to determine if there is a gap caused where you ask a speaker to cover a range it is not able to. The transition should be seamlessly smooth.
When it comes to power you should really note that unless you are going in for competitions you only need a 50-300 watt amplifier. When running large power amps (1500watts) you should get a power capacitor. The general rule of thumb is a minimum of 0.5 farad per 500 watts of rms power. So a 1500watt system will need at least a 1.5 farad capacitor.
This will store electrical charge releasing it when needed. The power consumption of the amps/speakers will peak and dip depending on the volume and frequency of the sound.
A car with a 2000 watt amp ICE install with no power cap installed will experience lights dimming when there are low bass frequencies due to the voltage drop. A second battery with a split charger will give you extra power when needed.
This is a bit extreme though as a good quality battery should suffice, look at the cranking power of each battery. You will be surprised how much it varies. Best practice will have the Bass speaker run from a separate mono amp and a single 4 channel amp to supply the other 4 speakers in your car(one channel per speaker).
It is more important to supply your regular speakers the best signal as they will be filling in the audio detail whereas a bass speaker is very course in relation to this.
Some cars are fitted with tweeters and you should supply these via a crossovers well as the bass speaker. Many thanks to ASC audio for their input and help with this article. We can recommend their friendly and professional services call them on 07917 685555 email: ascaudio@btinternet.com.
To discuss ICE installs in more detail that this please join us in our forum where we have a dedicated ICE section!
Check out my YouTube channel, we're regularly adding new content...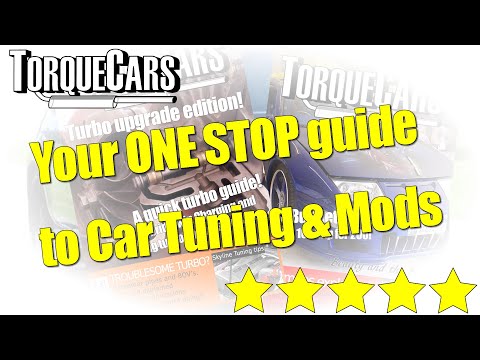 PLEASE HELP: I NEED YOUR DONATIONS TO COVER THE COSTS OF RUNNING THIS SITE AND KEEP IT RUNNING. I do not charge you to access this website and it saves most TorqueCars readers $100's each year - but we are NON PROFIT and not even covering our costs. To keep us running PLEASE Donate here
If you liked this page please share it with your friends, drop a link to it in your favourite forum or use the bookmarking options to save it to your social media profile.
Feedback - What do You Think?
Please use our forums if you wish to ask a tuning question, and please note we do not sell parts or services, we are just an online magazine.
Help us improve, leave a suggestion or tip
Please watch this video and subscribe to my YouTube channel.