Tyres
"This article contains affiliate links which will allow us to earn a modest commission, by using these links, when you buy parts, you'll help us fund future content and expansion of our site and there is no additional cost to you."  Our ebay link to buy Performance Tyres 
What Do Tyres Do?
Tyres are a vital part of all vehicles that run on roads throughout the world. They are an effective mechanism of transferring the load of the vehicle to the ground and also provide traction to the vehicle.
Tyres are the only part of a vehicle that is in contact with the ground and by providing elevated support to the structure of the vehicle, they not only ensure that the vehicle can move around freely but also play a pivotal role in providing grip.
A vehicle's tyres allow it to move forward by applying force in the direction that the vehicle is progressing. They also provide a cushion to the drivers and passengers from the jolts experienced due to irregular road surfaces.
How Many Types Of Tyres Are There?
Tyres are basically of two different types which are:
The working principle of both types of tyres is nearly the same: air is filled to inflate them, and while tubeless tyres do not have a tube and air is filled directly in them, tubular tyres do.
What To Look For When Buying Tyres?
When buying tyres you need to keep in mind the size of your wheel and also the profile that you want to get.
Watch our video on choosing Tyres on our YouTube channel.
What Is Meant By Tyre Profile?
The profile of a tyre is its height which is also related to its width. Low profile tyres have a relatively smaller rubber portion and bigger alloys which give the vehicle a more appealing look.
For providing the grip required at high speeds and to withstand the heavy pressure that the tyres experience under such conditions, the belts of the tyres are made of polyester or steel.
Changing the profile of the wheel changes how it deals with both the radial and the lateral loads.
Look For The Manufacturing Year
Another important aspect that you need to consider while buying a set of tyres is their manufacturing date, which is clearly stated on each tyre.
This is important because tyres are made up of rubber and as they age, they become harder.
Hard rubber is more brittle and cuts easily develop in it which is why knowing when a particular set of tyres was manufactured is so important.
Good Quality Brands Of Tyres
There are multiple tyre brands available in the market however not all of them are of good quality.
As a vehicle's tyres are the only part keeping the vehicle's body away from the tarmac, getting a good pair of tyres is highly recommended.
Here are a few god quality brands of tyres:
Yokohama;
Bridgestone;
Michelin;
Goodyear;
Continental;
Dunlop;
Pirelli.
While a set of good tyres can cost you much more than the low-quality ones, focusing on quality is really important.
Click Here to take a look at some of the high-quality tyre options for your vehicle.
How Hard Is It To Fit Tyres?
You need to balance a tyre, remove the old tyre and fit the new one, and seal it correctly.
Few people have the tools to do this, so we recommend you seek the assistance of a tyre fitter, who will generally do the job in a fraction of the time and you are unlikely to have any problems associated with a poorly fitted tyre.
You could always remove the wheels and take the tyres to the fitter and most will take off a little cost as you are doing some of the labour, but to be honest it's not going to save them very much time.
How Easy Is It to Fit Wheels?
Fitting wheels is a pretty easy task which is why vehicle owners around the world change and fit them on their own.
While fitting a set of wheels & tyres, you need to properly jack up the vehicle which is rather the most important part of the entire process because if wrongly done, the vehicle can fall on the ground resulting in severe damage to the body of the car.
In addition to this, an improperly fitted jack can damage the body of the car and cause permanent dents.
As fitting or changing a set of wheels is a relatively simple process, I would rate it as a 1 out of 10 processes in terms of difficulty (with 10 being the most difficult).
What Are The Benefits Of Fitting Better Quality Tyres?
Better quality tyres use high-quality materials which last longer. This also ensures that while driving at high speeds, your vehicle is safe from any type of accident caused by a tyre burst.
The better quality tyres also offer more road grip which in turn offers a better driving experience.
The better is the quality of a tyre, the better is the ability to drive on wet surfaces as well.
Any Other Thing You Should Do When Changing Tyres?
When changing tyres, you need to be careful about your surroundings and also ensure that the vehicle is parked at a flat service.
You must also ensure that the vehicle is parked on a side of the road which does not hinder the traffic.
Turning on the hand brake of the car is a good idea because it ensures that the vehicle won't move forward or backwards.
After fitting a new set of tyres, always fill up the air to the level specified by the manufacturer for your vehicle because new tyres normally don't have the specified level.
Checking the nozzle is also a great idea which ensures that it isn't damaged because otherwise, air can leak through the nozzle.
While fitting or changing the tyres of a vehicle, you must take a look at the brakes and the callipers and see for any sort of abnormalities. If you see any, you must always act proactively to avoid any unfavourable situation.
Please support our site and use our ebay link to buy Performance Tyres 
Check out my YouTube channel, we're regularly adding new content...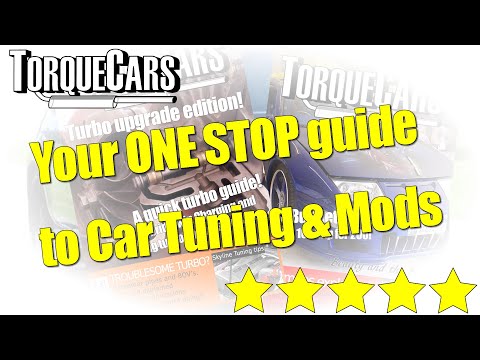 PLEASE HELP: I NEED YOUR DONATIONS TO COVER THE COSTS OF RUNNING THIS SITE AND KEEP IT RUNNING. I do not charge you to access this website and it saves most TorqueCars readers $100's each year - but we are NON PROFIT and not even covering our costs. To keep us running PLEASE Donate here
If you liked this page please share it with your friends, drop a link to it in your favourite forum or use the bookmarking options to save it to your social media profile.
Feedback - What do You Think?
Please use our forums if you wish to ask a tuning question, and please note we do not sell parts or services, we are just an online magazine.
Help us improve, leave a suggestion or tip
Please watch this video and subscribe to my YouTube channel.