Brake Pads (Pagid, EBC Brakes, Brembo)
What Do Brake Pads Do?
"This article contains affiliate links which will allow us to earn a modest commission, by using these links, when you buy parts, you'll help us fund future content and expansion of our site and there is no additional cost to you."
SEE THE FULL RANGE OF BRAKE PADS AT EBAY and support our site.
The purpose of brake pads is to stop your car whenever you apply the brakes. They are critical because only when these parts are in perfect working order you can expect your car to stop at the desired distance.
According to industry experts, the brakes of a vehicle are as important as the car's engine because once a car starts moving, its brakes are the only component slowing it down and thus putting it under your control.
In this regard, brake pads play a pivotal role as they are one of the most vital constituents of the whole braking system.
So just to put it straight, the job of a brake pad is to convert the vehicle's kinetic energy into thermal energy with the help of friction and heat.
How Do They Work?
The functioning of brake pads although vital is not that complicated. These pads apply pressure to the brake rotors.
It is also worth noting that brake pads are also known as brake shoes and they are made up of a solid metal part that has a thin brake lining that comes in contact with the rotor.
The brake pads create heat upon coming in contact with the rotor and due to this heat, a small portion of brake lining sticks to the discs.
This thin portion of the residual material is actually a small portion of the brake lining which stick to the rotor for preventing abrasion and rather converts the abrasive friction to adhesive friction.
This thin layer of the brake lining provides a cushioning between the brake pad and the rotor which prevents the brake rotor from being damaged due to usage.
Thus, instead of replacing the whole braking disc over time, you just need to change the brake pads.
What To Look For When Buying Brake Pads?
While looking for a set of high-quality brake pads, you need to check how much adherent friction they can provide.
Watch our video on Choosing and buying Brakes on our YouTube channel.
Another important factor to consider while looking for brake pads is their dynamic friction coefficient (DFC). The higher is the value of the DFC, the better it is.
What Are The Average & Good Values Of DFC?
The regular brakes available in the market have a DFC value between 0.35 and 0.42 whereas the DFC value of premium quality racing brake pads is around 0.62.
Brake Lining Is Pivotal For Good Performance
The brake lining composition is also an imperative factor to consider while choosing brake pads.
Brake Lining Composition
These linings were previously made up of Asbestos which has now been discontinued and the following materials (in the ascending order of their prices) are now used for this purpose:
Organic;
Semi-metallic;
Metallic;
Ceramic;
Carbon Ceramic.
Why Are Organic Brake Pads The Best For Value?
While other options will cost you a lot of money, brake pads with organic lining are the way to go due to their relatively low cost and high performance
The organic materials used for the brake lining purpose include:
Kevlar;
Glass;
Rubber;
Resin;
Fibre.
The brake pads with organic lining have relatively lower DFC values. However they are good enough for everyday use but if you are looking for a higher DFC value, go for one of the alternative materials mentioned above.
Which Are The Best Brake Pad Brands?
From brands I've personally tried I would list the following, but there are many other good quality brands out there, and please let us know in the comments about your recommendations.
Brembo brake pads are particularly famous among enthusiasts of German vehicles mainly due to their high performance. Even installing them on the high-end German sports cars delivers excellent results.
Likewise, EBC Brakes & Pagid offer their brake pads for various Japanese vehicles and as these vehicles normally carry the ECE-R90 certificate, they are fit for being used within the EU by complying with the strict rules.
Know What You Are Getting
However, before you go and get yourself a set of new brake pads for your vehicle, it is vital to check the list of supported vehicles and only get the parts that are compatible with your car.
This is extremely important because just to make the performance better, some people invest a lot of money into their vehicles but the results don't match the heavy investment.
One such example is installing racing brake pads on normal road cars.
Is Installing Racing Brake Pads On Street Cars A Good Idea?
This is a common mistake that many car owners make, primarily because they read it on online forums where people brag about the superior response of high-end brake pads. However, installing racing brake pads on a street vehicle is not recommended.
As previously stated, brakes require a high temperature to function properly.
Street or everyday use brake pads are designed for regular driving, which is not as intense, and thus drivers typically do not require split-second responses.
Furthermore, the friction material used in racing brake pads is much noisier than that used in regular cars.
Thus, while this may not be a problem for the race track, where everyone is only concerned with performance and doesn't care much about noise issues, it is not the case for everyday use.
How Hard Is It To Fit Brake Pads?
While the process of installing a brake pad might not seem too difficult, it requires experience in the field as well as accuracy to align the surface of the brake pads to the surface of the rotor.
This is essential mainly because if the two are not properly aligned, this results in irregular wear and tear of the brake pads.
Another unintended consequence of not properly repairing the brake pads is increased vibration, which results in enhanced noise and, as a result, a nagging experience.
Thus on a scale of 0 to 10 (with 10 being most difficult), I would rate it as a 5, which means that it is easy enough to be carried out as a DIY project but after performing it on your own, you can get it checked by a professional mechanic for any abnormalities.
It will still save you some money and still provide a taste of the DIY project you had always aspired to do.
Let us know in the comments section how you feel about it, or if you have a different rating in mind when it comes to fitting the brake pads.
What Are The Benefits Of Fitting Better Quality Brake Pads?
High-quality brake pads have better brake lining which means that the brake rotor isn't damaged with continuous usage.
This is because if the brake lining is of poor quality, it will not perform its function effectively, resulting in friction between the hard back end of the brake pads and the brake rotor.
SEE THE FULL RANGE OF BRAKE PADS AT EBAY using our link and support this site. Drop us a comment below to pass on any tips you have or let us know which pads you've found to be effective in your project car.
Check out my YouTube channel, we're regularly adding new content...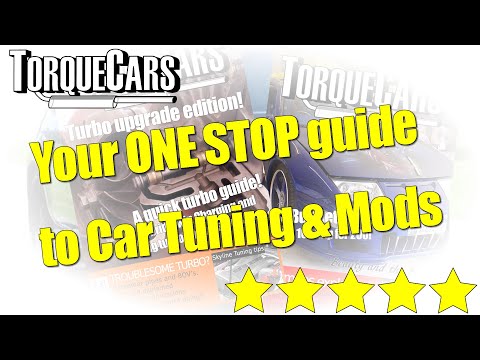 PLEASE HELP: I NEED YOUR DONATIONS TO COVER THE COSTS OF RUNNING THIS SITE AND KEEP IT RUNNING. I do not charge you to access this website and it saves most TorqueCars readers $100's each year - but we are NON PROFIT and not even covering our costs. To keep us running PLEASE Donate here
If you liked this page please share it with your friends, drop a link to it in your favourite forum or use the bookmarking options to save it to your social media profile.
Feedback - What do You Think?
Please use our forums if you wish to ask a tuning question, and please note we do not sell parts or services, we are just an online magazine.
Help us improve, leave a suggestion or tip
Please watch this video and subscribe to my YouTube channel.