Panel Air Filters & Induction Kits (K&N, Pipercross etc)
"This article contains affiliate links which will allow us to earn a modest commission, by using these links, when you buy parts, you'll help us fund future content and expansion of our site and there is no additional cost to you."  Our ebay link to buy induction kits
What Does An Air Filter Do?
An air filter prevents the dust and unwanted particles present in the air being gulped in by a vehicle's engine from going inside. The purpose of these air filters is to purify the air and fuel mixture as much as possible.
As a result of this relatively cleaner air, the mixture of air and gas is more saturated and thus the process of combustion takes place more effectively thereby generating higher performance figures for the car.
So in simple terms, a panel air filter helps in boosting the performance of a car.
Watch our video on air filters and intakes on our YouTube channel.
How Does An Air Filter Work?
An air filter works by providing a shield-like mechanism through which the air going to the engine has to pass.
The sediments and dust particles can't pass through the small pores present in the panel air filters and thus the relatively clean air (having smaller sized dust particles) can go inside the vehicle's engine.
What Does an Induction Kit Do?
An induction kit is a mechanism that works as a replacement for the OEM fitted airbox and a panel air filter. It offers higher amounts of cold clean air to enter the engine which allows a higher rate of combustion to take place.
While the main purpose of the OEM parts is to keep the whole system as quiet as possible, induction kits work quite the opposite by letting as much air reach the engine for elevated performance figures.
This is why, by the installation of an induction kit, the sound of the vehicle also changes.
What To Look Out For When Buying Panel Air Filters & Induction Kits?
While the OEM air filters are usually in the shape of a rectangle, the aftermarket parts that are focused on performance have a conical or cylindrical shape. This increases the surface area of the part and thus offers it the ability to gulp in more air.
The design, shape, size and especially the material used in the manufacturing of these parts must be kept in mind while making the purchase.
Most high-end induction kit manufacturers are made up of reticulated foam filters rather than the regular pleated paper arrangements that exist in the OEM parts.
So, when shopping for panel air filters and induction kits, look for the ease with which the overall arrangement allows air to flow through it and into the engine compartment.
Good Quality Brands Of Panel Air Filters & Induction Kits
Here are a few of the high-quality brands of panel air filters and induction kits:
Regardless of whether you own a German, British, Japanese or American car, click here to get access to the best parts & that too at the best prices.
How Hard Is It To Fit This Item?
Changing the panel air filter is as simple as it gets. You just need to unlatch the air box and replace the part which hardly takes 2 minutes. Thus, I would rate this as a 0 out of 10 process in terms of its difficulty (with 10 being the most difficult).
Fitting The Induction Kit Or Performance Air Filter
Fitting the performance air filter is a relatively difficult job as compared to just changing the panel air filter but even this can be done as a DIY project and that too by using the usual spanner, screwdriver and other ordinary tools.
What All Needs To Be Done For Fitting A Performance Air Filter?
First of all, you need to remove the airbox which requires getting rid of a few screws. So, once that has been done, the remaining process is simple and you just need to fit in the performance air filter.
However, while fitting in, adding the mass airflow meter is also vital as this part informs the car's computer that more air is flowing in and thus the engine requires additional amounts of fuel for elevated levels of combustion (to produce more torque and power).
Benefits Of Fitting Better Quality Panel Air Filters & Induction Kits
Because the primary purpose of panel air filters and induction kits is to allow clean air to flow through, premium quality panel air filters provide better protection from dust and other sediments while also ensuring that there is enough air flowing into the engine.
While ensuring even greater levels of airflow, high-end induction kits also provide the added benefit of an aggressive sound, which is something that car enthusiasts all over the world enjoy.
When Changing Air Filters Is There Anything Else You Should Do?
Changing the panel air filter is a simple procedure that takes only a few steps and also does not necessitate any additional measures.
However, as previously stated, installing the air induction kit is accompanied by the installation of the mass airflow metre, which is required for obtaining elevated performance figures.
Please support us and use our ebay link to buy induction kits
Check out my YouTube channel, we're regularly adding new content...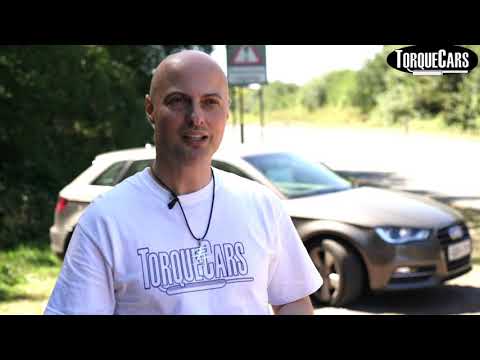 PLEASE HELP: I NEED YOUR DONATIONS TO COVER THE COSTS OF RUNNING THIS SITE AND KEEP IT RUNNING. I do not charge you to access this website and it saves most TorqueCars readers $100's each year - but we are NON PROFIT and not even covering our costs. To keep us running PLEASE Donate here
If you liked this page please share it with your friends, drop a link to it in your favourite forum or use the bookmarking options to save it to your social media profile.
Feedback - What do You Think?
Please use our forums if you wish to ask a tuning question, and please note we do not sell parts or services, we are just an online magazine.
Help us improve, leave a suggestion or tip
Please watch this video and subscribe to my YouTube channel.