Tuning the Peugeot 206
"Thank you for reading this Peugeot 206 tuning guide."
The Peugeot 206 was first produced in 1998 and was set to replace the popular 205.
It quickly established itself as a popular choice for the family. The 206 is well put together and a rewarding drive.
Handling/Suspension upgrades
Handling modifications are often a priority for the 206.
We found that most 206 factory suspension setups need tweaking, a few degrees of toe out -, and a little negative camber will dramatically improve your cornering and handling.
We would go to a maximum drop of 27mm - 36 mm on most models. You risk handling compromises if you go lower than this.
With some well thought out suspension modifications the 206 becomes a veritable pleasure to drive on the roads. The first step with a tuning project is ideally uprating the braking system.
You have a few choices, ranging from an expensive big brake conversion kit to fitting larger brakes from its big brother, the 306 GTI -6 (you will not need to use the master cylinder but you may need to get the calipers from the donor model.)
Power mods.
The following modified kits are usually installed by our members, decide how far you want to go before you get started.
Getting the correct grade of uprated modifications for your planned usage of the car is vital. Stage 3 motor sport parts just don't work well on the road difficult in stop start traffic.
Please watch TorqueCars Video tutorial on car tuning. And be sure to subscribe and support our new channel.
Guide to the Best Tuning Mods & Upgrades
Mods that Remove a Restriction

If the intake or exhaust are restricted in any way this will have an impact on your cars performance, so use an induction kit/filter upgrade and better flowing exhaust whenever your tuning creates a flow restriction.

Mods that Improve Handling

Braking, Suspension and general alignment of the suspension components is vital for any tuning project even before you start increasing power.

Fit Stronger Parts

Tuned cars will show up weaknesses, typically in the turbochargers, clutch and internal engine components. Whilst most engines can cope with mild tuning mods, TorqueCars recommend that you upgrade the internal components before these weak spots manifest themselves.

ECU Tunes & Remapping

While some cars can be easily remapped, others may require piggyback ECU's or aftermarket ECU's but this is the most vital step of your tuning project as it fully releases the power from all of your mods and upgrades. Expect 10-20% on NASP engines and 30-40% on turbocharged units.

More Power Needs More Fuel & Air

Every tuning project will aim to increase the air supply, but fuel supply is just as vital and will need to match the air the engine can utilise. Fuel to Air ratio is vital so upgrade the fuel pump & injectors. Also you can look to perform head mods (flowing and porting), bigger valves, fast road cams and forced induction upgrades to improve fuel.
Stages of Tune
Stage 1 mods: Remap, Alloy wheels, Sports exhaust, Panel air filter, Lighter flywheel, Suspension upgrade (drop 30-40mm).
Stage 2 mods: Ported and polished head, fuel pump upgrades, Fast road cam, high flow fuel injector, Power/Sport clutch.
Stage 3 mods: Competition cam, Internal engine upgrades (pistons/head/valves), Engine balancing, Sports gearbox, Adding or upgrading forced induction (turbo/supercharger).
Peugeot seem intent on taking the fun out of the 206 when they designed the air intake.
The models of choice as far as tuning go are the ones with the 2.0 engine namely the GTi and GTi180. The HDi turbo diesel is also a good proposition and with a simple remap is able to deliver loads of extra power. A number of TorqueCars members have gone for the Diesel route and are continually boasting about their power to fuel economy ratio.
Sadly there is little that can be done to increase the power of the 1.4 and 1.1 models although an engine swap is probably your most cost effective upgrade.
That's not to say people don't tune the smaller engines, we just feel you could get much better results spending the money elsewhere.
We have heard of a 1.1 engine tuned for a power gain of 8bhp across the rev range (peak 4100rpm +27bhp at a cost of £1-2000's) - but on the larger engines this same outlay can give you double this throughout the rev range. Go with a 1.6 or 2.0 petrol unit for the maximum benefit and return on your tuning investment.
Induction modifications. The intake on most 206 models is fairly restrictive 60 mm with silly amounts of padding further reducing the airflow. So many owners go for an induction kit, but you should really make sure you get a cold air feed pipe to suck in cool air if you are really looking for power gains and also go with a much larger diameter intake pipe in the region of 80mm.
Just upgrading the diameter of the entire air intake should yield power gains as Peugeot seem to have designed the engines to be starved of oxygen.
Some owners have reported problems with the throttle cable preventing the inlet valve to open fully, so take off the air filter housing and get someone to press the accelerator whilst you check the butterfly valve is opening.
We have started to see some impressive 206 Turbo conversions performed by leading Peugeot tuners.
Sadly the turbo is not a bolt on unit and many other mods also need to be done to get this working rendering this a rather expensive exercise. 206 supercharger upgrades are also popular and these actually seem easier to do than a turbo conversion partly due to the near linear power delivery.
There is a more updated version of this Peugeot 206 Tuning article on TorqueCars.com.
We need your help improving this article, so please send us your feedback in the comments box below and pass on any tips, points or facts we have wrong or have not covered.
We really do love seeing our visitors car projects and which mods work best for them, this site is very much a community effort, and we remind our visitors of our non profit non commercial approach to running this site.
All of your comments are used to improve the accuracy of these articles which are continually revised, tweaked and updated.
Check out my YouTube channel, we're regularly adding new content...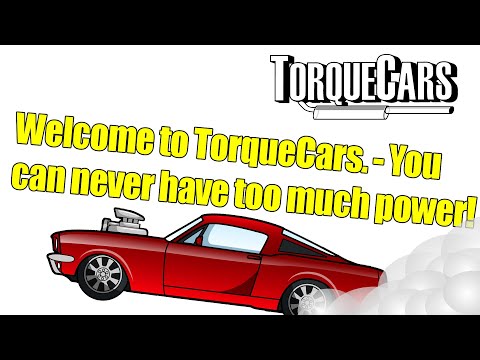 PLEASE HELP: I NEED YOUR DONATIONS TO COVER THE COSTS OF RUNNING THIS SITE AND KEEP IT RUNNING. I do not charge you to access this website and it saves most TorqueCars readers $100's each year - but we are NON PROFIT and not even covering our costs. To keep us running PLEASE Donate here
If you liked this page please share it with your friends, drop a link to it in your favourite forum or use the bookmarking options to save it to your social media profile.
Feedback - What do You Think?
Please use our forums if you wish to ask a tuning question, and please note we do not sell parts or services, we are just an online magazine.
Help us improve, leave a suggestion or tip
Please watch this video and subscribe to my YouTube channel.