R8 V8 Tuning
"This comes highly R8ed! "
The R8 is a stunning piece of engineering and is arguable one of the most easily drivable supercars around today.
Audi took the expertise they had in Lamborghini, and created the masterpiece that is the R8.
In my opinion Audi took the German supercar title from the Porsche 911 with the R8.
I must say that I am totally biased and I think the R8 is one of the best cars around today!
When you drive one you fully appreciate what it means to tame a supercar and flatter your driving style.
The R8 v8 engine comes from the B7 RS4 but has seen extensive modifications internally to push power up to 414 bhp.
The electronics from engine management to suspension are out of this world and the car corners like it is on rails.
The steering feedback you get is very nicely weighted and the car communicates with the driver in an almost symbiotic manner.
As Audi now have released a v10 engine with more power all the V8 owners will be wanting to close the power gap and then add a little more.
This also means that many RS4 performance parts will happily sit on the V8 R8 engine.
Audi R8 V8 Tuning modifications.
You really need to keep as much low end power as you can and aim for a wide power band rather than a top end spike.
Your first engine mod on the R8 will typically be a full exhaust system. The standard one is pretty good but you can buy better and companies like Miltek offer good alternatives.
Apply a remap and you instantly have a very noticeable power spike! If you want even more power then you will need to help the car breathe a little harder with an uprated air intake.
Most R8 V8 owners are looking for a bigger boost at the top end of the rev range where the engine really starts to sing. It is equally possible to flatten the power band and get boost a little further down with some careful remapping and cam profiling work.
Audi R8 V8 Intake and Exhaust Tuning.
The next area for modification is the intake and exhaust. With such a well designed airbox out there TorqueCars see no point in adding an induction kit.
Exhaust is largely a matter of your preferred noise as the standard exhaust does a good job. As we have already stated though you will benefit from different exhaust headers and this will increase the flow rate from the engine allowing it to breathe harder.
For the more adventurous you might consider a complete strip down and rebuild of the engine. As the R8 is still quite new we doubt many owners will be prepared to go this route though. Gas flowing the head will allow you to maximise your air/fuel charge. Leave this to a professional though with a proper flow bench and machine tools.
Bear in mind that Audi have already done a great job on the R8 head and the dry sump saves weight and space and allows this highly stressed engine to be lubricated. 
Remaps offer great power gains and will tie in your other modifications. The largest power gains for NASP engines usually involve the addition of forced induction. We have yet to see a forced induction kit for the V8 but we are sure that some tuning house will come out with one and it will probably be supercharger based!
Turbos are harder to add than supercharger. Turbos give boost in exponential proportion to increasing engine speed and this can make mapping difficult. It is easier to map a supercharger because the boost is proportional to engine speed on a linear curve. Alternatively you could add water injection to control knock.
For more information on Tuning your v8 R8  please join us in our friendly forum where you can discuss R8 V8 options in more detail with our R8 V8 owners. It would also be worth reading our unbiased Audi tuning articles to get a full grasp of the benefits and drawbacks of each modification.
Check out my YouTube channel, we're regularly adding new content...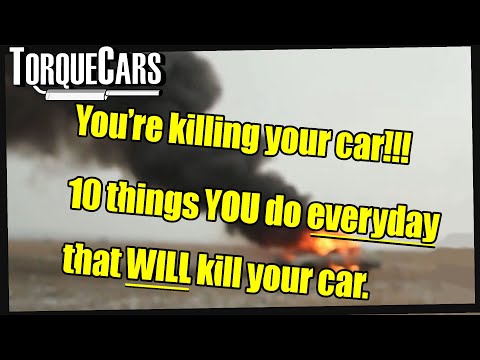 PLEASE HELP: I NEED YOUR DONATIONS TO COVER THE COSTS OF RUNNING THIS SITE AND KEEP IT RUNNING. I do not charge you to access this website and it saves most TorqueCars readers $100's each year - but we are NON PROFIT and not even covering our costs. To keep us running PLEASE Donate here
If you liked this page please share it with your friends, drop a link to it in your favourite forum or use the bookmarking options to save it to your social media profile.
Feedback - What do You Think?
Please use our forums if you wish to ask a tuning question, and please note we do not sell parts or services, we are just an online magazine.
Help us improve, leave a suggestion or tip
Please watch this video and subscribe to my YouTube channel.