Tuning the Audi A3 - which model should you choose?
"Audi A3 Tuning"
When Audi produce a car, other manufacturers sit up and take notice. The A3 was at the time the smallest Audi ever made (until the A2 came along).
It was first produced in 1996 where is was restricted to 3 doors. Then in 1999 Audi saw fit to listen to their critics and add a 5 door version. The early models were a superb effort and good clean MK1 A3's still command a good price on the used market today.
Handling and performance easily rivalled the best in its class. The range topping S3 which was revised in 2001 was incredibly lively and fun to drive and addressed most of the unfair criticisms of the earlier S3 model.
Complaints.
The early pre 2003 models had little rear legroom and essentially this restricted the rear for young passengers. Boot space is generally very good. Some owners of the 1.8T engine reported problems with early coil packs, although these will most certainly have been replaced by now.
Using the wrong type of oil can cause the oil pump to clog up and total engine failure so adhere closely to the specified engine servicing regimen and you should be fine. The model range was later revised in 2003 addressing the problem of rear passenger leg room.
Gear change into 1st and sometimes into 2nd can be a little notchy at times when rushed on a cold gearbox combined with short journeys. A quick shift kit can improve this. Check that the gearbox oil level is topped up and don't fit thick car mats.
Audi A3 engine Tuning
In a 1.8T head the exhaust uses 2 valves and the intake uses the 3. This makes the exhaust gas exhalation a weak spot in the engine. Enlarging the exit ports, doing a 3 angle valve job on the ports and flowing the head will greatly help improve the ariflow and should be considered essential if you are after large power gains.
The A3 is prone to lift off oversteer thanks in part to it's torsion beam rear suspension. This can be a blessing or a curse depending on your driving style but this little trait has got me out of trouble a number of times.
Rear suspension bushes should be checked if you have a rattle from the rear. This can be quite a big job to do and requires a special tool but your handling will be greatly compromised if you leave the worn bushes on the car.
You can use polyurethane bushes but we would suggest the main rear bushes are left as VAG spec rubber ones.
The best tyres I have found for my A3 is the Goodyear Eagle F1 which, although they wear quite quickly they do add a lot of cornering grip and feel.
The 2.0T FSI engine is quite remappable but early engines were prone to a few weaknesses which thankfully Audi have now sorted out.
A remap on the 2.0T FSI can push the power to over 250bhp easily. With a bigger or hybrid turbo you can see power figures in the order of 350 to 400bhp.
Fitting a twin intercooler to the A3 like the ones used in the S3 will help to address the problem of heat soak. A front mounted intercooler is better but will require a different intake, like that on the 225bhp TT where the inlet is on the right and this makes it easier to connect a front mounted intercooler.
A strut brace will help to give a little more front end rigidity.
Brake upgrades are a good idea. You can actually source some nice brakes from the VW parts bin. The 1.6 will probably have the 256 or 288mm disc measure them to check this before buying an upgrade. The 2.8 Golf uses 312mm and the R32 334mm both of which make an excellent upgrade path for your A3.
The S3 and RS4 are also fitted with bigger discs and providing the stud pattern is correct and you have the right clearance within your wheels you could use these as your upgrade. If your A3 has the 256 or 288mm discs then it has different hub carriers and wont allow you fit the larger discs. If this is your situation then you should look for the hubs from the later 1.8t, Octavia VRS, or Seat Leon Cupra. You can usually pick these up from a breakers yard quite cheaply.
Another option for a more radical upgrade is to fit Porsche 996 calipers on the car and go with a Porsche brake setup.
Avoid the 1.6 litre engine as it feels too underpowered. The 1.8T is the best proposition although the TDI quattro gives a good mix of power and economy. Join us in the forum to swap tuning tips with other Audi owners and browse the tuning section for tips and the latest modifications to get the most out of your Audi A3 tuning project.
Check out my YouTube channel, we're regularly adding new content...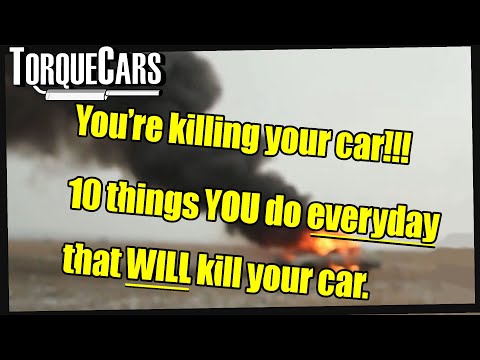 PLEASE HELP: I NEED YOUR DONATIONS TO COVER THE COSTS OF RUNNING THIS SITE AND KEEP IT RUNNING. I do not charge you to access this website and it saves most TorqueCars readers $100's each year - but we are NON PROFIT and not even covering our costs. To keep us running PLEASE Donate here
If you liked this page please share it with your friends, drop a link to it in your favourite forum or use the bookmarking options to save it to your social media profile.
Feedback - What do You Think?
Please use our forums if you wish to ask a tuning question, and please note we do not sell parts or services, we are just an online magazine.
Help us improve, leave a suggestion or tip
Please watch this video and subscribe to my YouTube channel.